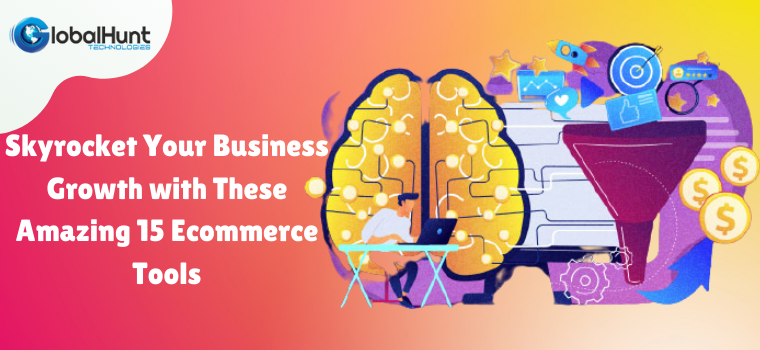 It is estimated that Ecommerce sales alone in the United States will reach $548 billion in 2022? It is therefore a very lucrative method of doing business. Running an Ecommerce business, however, is not without challenges. Over 2-3 million businesses like yours are in direct competition with you. To achieve your maximum potential, you need to use some of the best Ecommerce tools.
You can simplify and automate a range of tasks about your business using Ecommerce tools. It can help you use your time more effectively and increase your efficiency. You can use these tools to complete all the tasks involved with running an Ecommerce store. These tasks ranging from designing your website to managing your inventory are easily done with these tools.
There are Ecommerce tools that increase business sales thereby also enhance the user experience. Our prime focus is on Ecommerce tools that maximize the performance of your e-store. Scroll through to read this informative blog post.
Here are some of the best tools to streamline your Ecommerce business website.
Website Tools
1)Wix
It is a popular website builder that makes it easy to create Ecommerce business websites. Even an amateur who does not know a lot of coding can develop a website. There are more than 500 designer templates available on Wix. The categories are divided according to the type of business. To build a beautiful and engaging ecommerce website, you don't need to know how to code. With Wix, you can create a website using drag and drop.
2)Magento
The best way to build a scalable website is with Magento. Ecommerce tools like this are among the best out there. Thanks to Magento's open-source design and you can download it for free. This program has an excellent backend user interface that offers an array of options for users to choose from. Magento supports a wide array of payment gateway options right out of the box. You can easily adjust the theme or template as you see fit with minimal effort. With this feature, eCommerce store owners can integrate multiple payment solutions with ease. Whereby ensuring rapid growth of their stores.
3)WooEcommerce
Despite its ability to create eCommerce stores, WooEcommerce isn't a standalone site builder. You can use WooEcommerce for free, though if you wish to have a competitive store you may need a few add-ons.
Research Tools 
To beat the fierce niche competition, a business needs appropriate research tools. These tools help businesses to plan a selling strategy and pitch them rightfully. Let's take a glance at these tools that help your business to analyze the competition.
4)Semrush
You will have difficulty getting traffic to your Ecommerce store without a powerful SEO tool. No matter how good your product is, if people don't know about it, they're not going to buy it. Semrush is a tool that helps you build links and audit your websites to boost traffic and generate buzz. You can cross-compare your e-store with up to 5 competitors using traffic analytics.
5)Ahrefs
Ahrefs began as a link-building tool, but the company quickly grew beyond that. Besides its wide range of keyword filters, Ahrefs offers a wide variety of metrics. The metrics help to determine which keywords to target and which to discard. The Site Explorer allows you to analyze the volume of organic traffic and quality backlinks to a website. You can also use the Backlink Checker to check each link that leads to your website for its comprehensive backlink profile.
6)KWFinder
An effective keyword research tool is important if you are serious about growing your online presence. You can take the plunge into different keywords and make informed decisions. With KWFinder, you can filter results or analyze SERPs. There is also an interface that shows you all the variations and their consequences on a bird's eye view. It is also streamlined to present data clearly.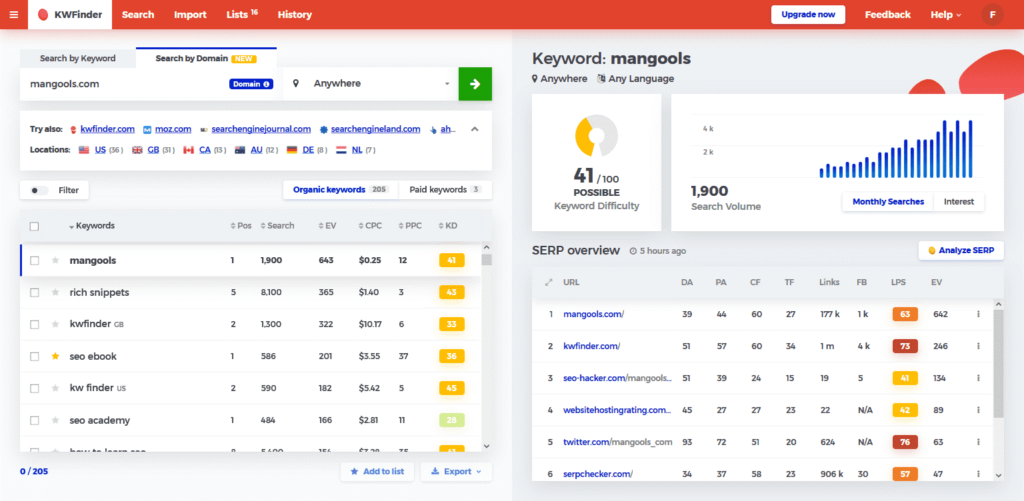 Business Tools
Without the right Ecommerce tools, you will have a very difficult time competing with others online. Automating mundane tasks with these Ecommerce business tools can allow you to concentrate on what's most important: growing your business.
7)Veeqo
Veeqo manages orders, ships orders, and synchronizes inventory across multiple channels. Among the many platforms and businesses Veeqo seamlessly integrates with are Shopify, WooEcommerce, Royal Mail, Rakuten, Magento, DHL, etc. Veeqo is easy-to-use inventory management software that keeps your inventory under control.
8)Monday
Monday is an excellent tool for those who want a simple interface and the ability to customize it according to their needs. It has a range of templates available, and it allows you to collaborate with colleagues and keep track of their progress. It is possible to create project boards on Monday and assign them to team members. You can use Kanban boards and excellent map view, for highlighting the physical location of your assignees. What makes Monday.com one of the best Ecommerce tools? It is the way how perfectly it integrates with other tools and allows users to automate different Ecommerce tasks.

9)Quickbooks
Quickbooks Ecommerce another name was TradeGecko, one of the top accounting and inventory management software. Your Ecommerce business is sure to enjoy integrating it. You can also use this program to determine your business performance and adjust by using detailed reports, insights, and forecasts. It's one of the best Ecommerce tools on the market, letting you manage all orders through a single platform. It keeps your manufacturing, distribution, sales, and location information in one place.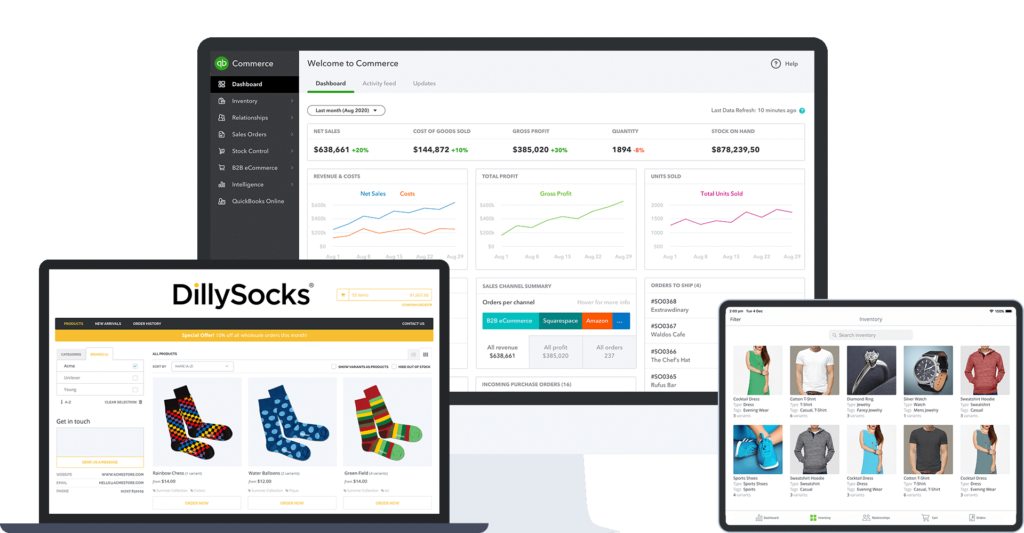 10)Slack
Using Slack, employees can communicate securely within an organization. In addition, it is well integrated with other apps, including Google Docs. Screen sharing is possible in Slack as well as it supports video and voice calls.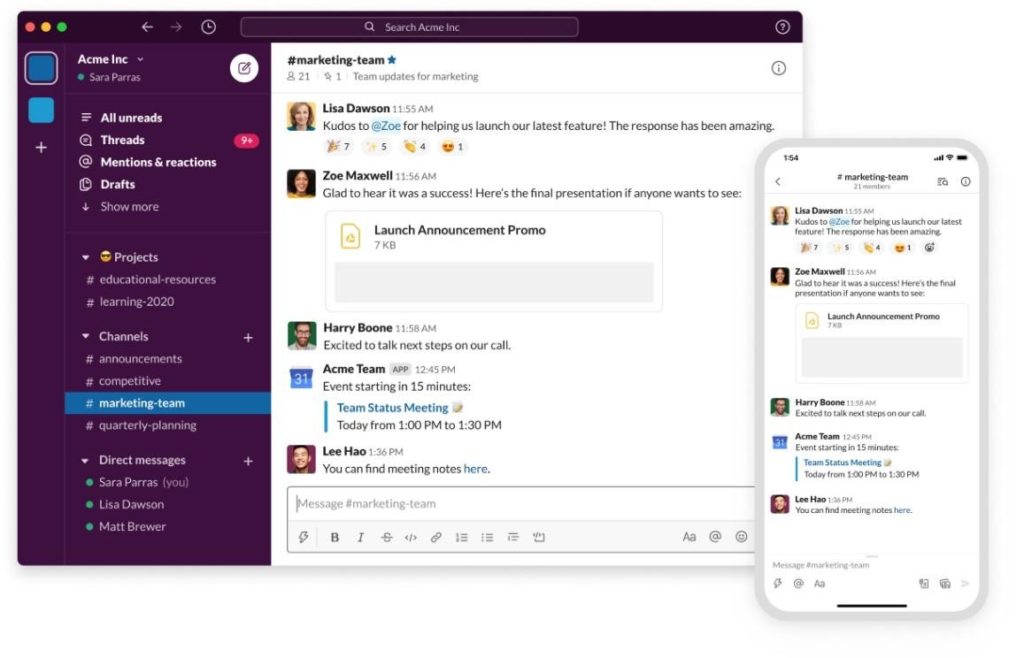 Marketing Tools
Marketers use marketing tools to let people know what they are selling, in the first place. Check out these top Ecommerce marketing tools.
11)OmniSend
OmniSend is a software program that automates your email marketing. There's more to it than just emails. This software is equally effective when used with social media marketing, SMS marketing, and a variety of other marketing channels, all of which are rolled into one platform. Various marketing campaigns can be tracked and optimized with Omnisend. It is also possible to create engaging lead forms that allow businesses to capture traffic. Using OmniSend, you can also track the effectiveness of many lead magnets over time.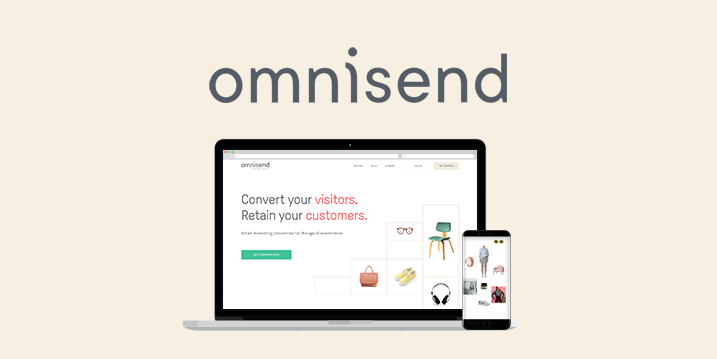 12)MailChimp
Mailchimp is one of the best Ecommerce email marketing tools around. With a freemium model, the program has consistently been ranked as one of the best available. The platform offers a comprehensive marketing automation solution that is also easy to use. It started as an email marketing tool but lately evolved into a marketing platform. The platform allows you to integrate with other tools, like HubSpot and Facebook. It is possible to create campaigns and track their results in the Campaigns tab. Highrise, Google Analytics, or your Salesforce account can be used to set benchmarks for the marketing campaigns.
13)Campaign Monitor
Small and medium Ecommerce companies can take advantage of Campaign Monitor's email marketing software. It has several tools for automating different marketing processes and also offers a lot of flexibility to help you. About other Ecommerce tools, it is extremely easy to use. By signing up for Campaign Monitor, your business gets a unique URL based on its name. Salesforce and WordPress integrate very well with it.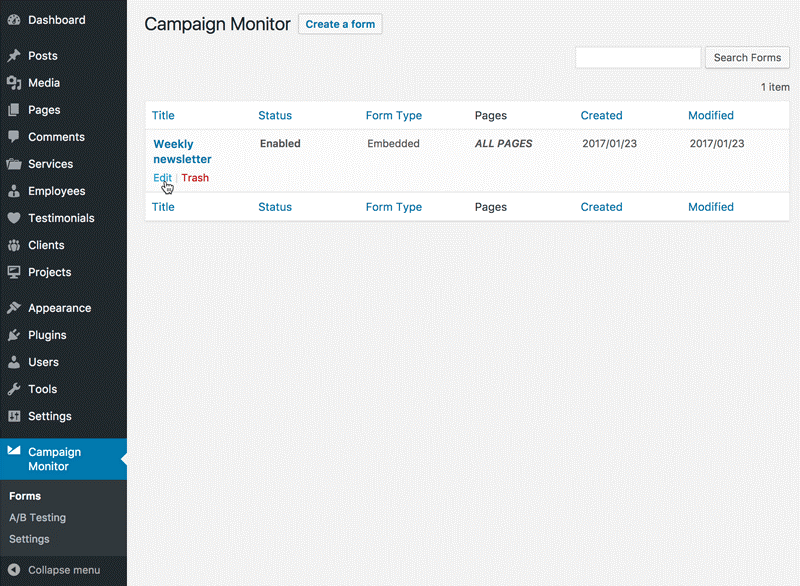 Analytics Tools
Our last tool is Ecommerce analytics. It makes no sense to design creative campaigns if you cannot track how well they performed? While executing your various campaigns, you need to know what works and what doesn't. Here are a few of the best analytics tools for your website.
14)Microsoft PowerBI
When it comes to data analytics, Microsoft's PowerBI is clearly the best tool around. The tool is highly efficient and user-friendly. The tool combines power analytics with an easy-to-use interface to give you all the information you need about the performance of your website. Using this tool your landing page, a campaign, and other pages are relatively easy to track.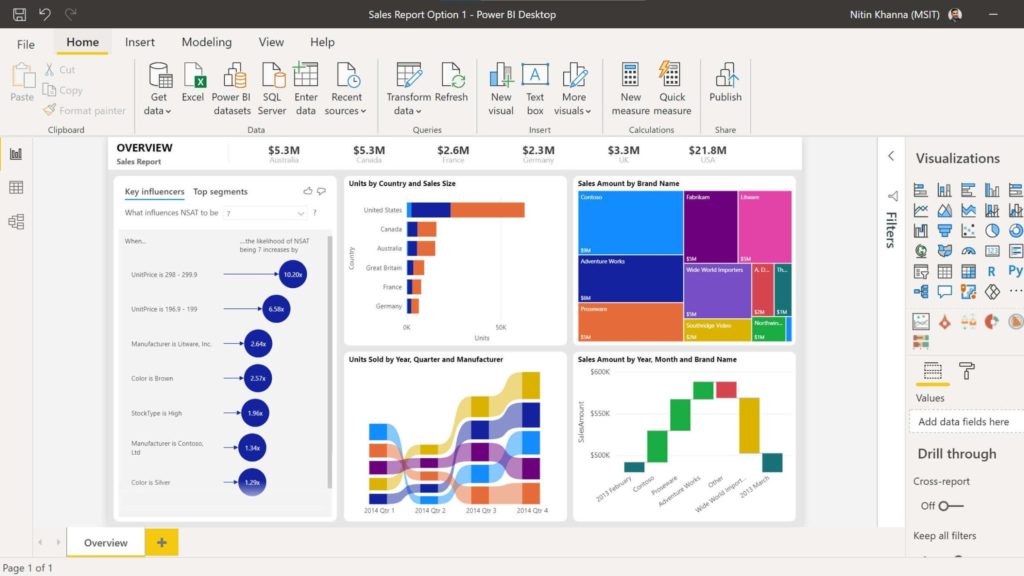 15)Google Analytics
Google Analytics is now used by 70% of companies to track their online performance. Among other things, it is a free analytics tool. As another advantage, you can easily view your landing pages and visitors' behaviors using its fantastic visualization tools. This is a great alternative to Microsoft PowerBI or IBM Watson Analytics. Most companies can benefit from freemium versions that offer a great deal of data.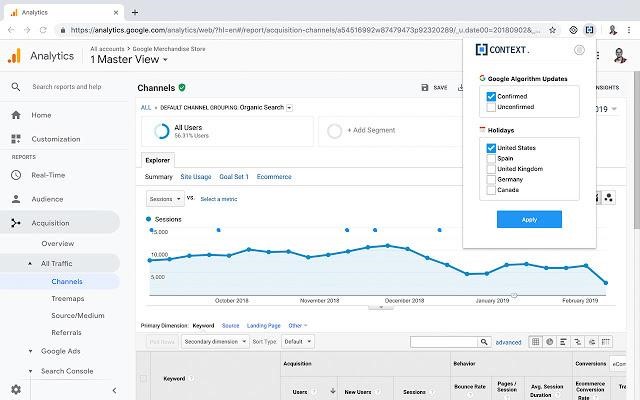 Final thoughts 
In the Ecommerce space, businesses have been forced to look beyond traditional methods of running their stores. By designing attractive and efficient stores and with Ecommerce SEO services, you can capture customers' attention, get leads, and convert them. All operations of your store you can without requiring any technical expertise with the help of the best Ecommerce tools. Are you finding it difficult to operate, manage, and market your Ecommerce website? Contact GlobalHunt Technologies, we have a hands-on team for this job.