If you're an eCommerce store owner who runs their business for a while but could not generate many sales, this post is for you.
The number of sales generated daily by other eCommerce store owners should fascinate you as a store owner. For those store owners who are doing everything they can, but still aren't able to generate expected sales, this is both fascinating yet discouraging.
Unfortunately, there is no one-size-fits-all method of boosting the number of sales on your There are many factors to consider, such as the type of eCommerce store, the audience you are trying to reach, and the way you run your online store.
Some of the reasons why you can't increase your e-commerce –
Now let's take a look at the list and find out the reasons why you're not able to sell more of your products.
1)Your focus lies on the wrong traffic
You may be targeting the wrong market if your eCommerce store isn't doing well. If people aren't interested in your products or aren't your target market, then all such factors must be considered while promoting your products.
Have you considered targeting high-ticket sales as a means of generating leads? Brands can design products and services based on their customers' needs by trying to know their audience more.
2)Not establishing your sales funnel appropriately
Inadequate sales funnel set up is another factor that affects your eCommerce sales. People visiting your website can't find the products they are looking for. Here's how a typical journey of users looks like –
 Visitor considers an advertisement.
Goes to the relevant website.
Seeks the product and its price.
Makes an order based on his preferences.
This means that visitors will not proceed any further if they can't find the desired product on the page. To avoid this, the visitor is more likely to click the "back" button and move on to another website, leading to a higher bounce rate and hence affecting your rank on the search page.
3)You have not yet entrusted them
Clients who don't feel comfortable with your website are less likely to make a purchase. Investigate the reasons for the lack of trust. In order to solve the trust issue, here's what you should do:
Assigning your website with a secure SSL certificate ensures that transactions on your website are secure.
Your customers should be encouraged to spread the word about you on social media. They can add a positive review of your store to rating websites or give you a shout-out on social media handles.
You must respond to the queries of your customers at the earliest. You will be surprised to see how the negative feedbacks decrease.
Another reason can be that your prices are too high. Address the fact and make adjustments accordingly.
When it comes to the majority of store owners, it's difficult to understand that selling a product at a higher price won't work for People will only buy from websites that offer products at a reasonable price, which is a major problem. Someone, selling a product for a higher price than usual won't get any sales. Customers can use a variety of price comparison websites to compare the prices of online products. Before buying anything, they do all the research. Make sure your products are priced correctly. You should also provide customers with price comparisons or discounts whenever possible when they purchase from your website.
4)You own an insufficiently optimized or difficult-to-use website
You should pay close attention to the user's experience in your store and improve it without delay. If you can take care of user experience on your website, eventually, buyers will be willing to pay more. Also, they would refrain from recommending your website to others if they are not happy with it in the first place.
5)You did not prepare your e-mail list
Email marketing, according to marketing experts, is still one of the most effective ways to boost eCommerce sales. Most online store owners, on the other hand, don't have an email list. As a result, they don't invest in lead generation and instead rely solely on organic E-mail marketing; this is not a planned way to get success and hence doesn't give good results. As a way to up-sell, building an email list will give you access to an exclusive group of people who would be interested in your product.
6)Your customer service isn't great
You can make or break your eCommerce business with online reviews. Negative reviews indicate dissatisfaction on behalf of your clientele. As soon as possible, apologize to these customers and ask them how you can make things right. TrustPilot, HostAdvice, and many other websites allow you to find customer reviews. By attending to your clients' problems you can win their trust again.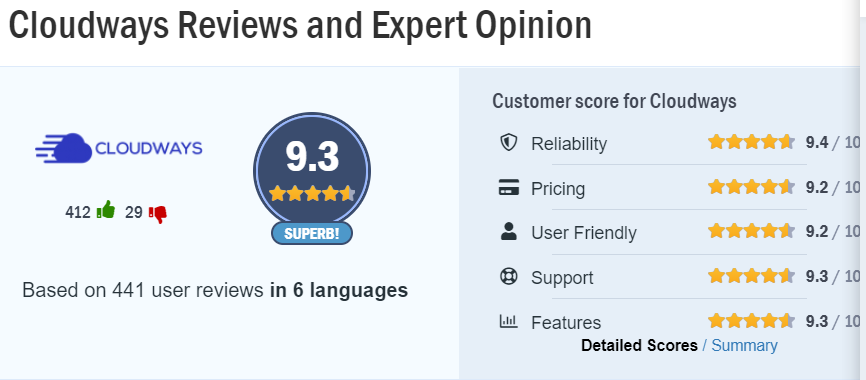 7)Incredibly Long Delivery Times
When it comes to eCommerce, your shipping time may be holding you back from making sales Everyone wants their products within a few days. People prefer Amazon's services because it offers prime delivery (same-day delivery). You should be able to ship your products within a week unless you're shipping them from across the country.
The checkout page and the product description page should include all shipping information so that customers know when to expect their desired product.
If you can eliminate these issues, your eCommerce sales will automatically increase.
Here are few ways that will be helpful to increase your e-commerce sales –
Build brand credibility
Improve your product's quality. It's important to sell what your product speaks about. This shows your customers that you are trustworthy.
Ensure that your social media pages keep your customers interested. You can conduct webinars, live videos of your warehouse/office, and sweepstakes. When all of these options are available to you, engaging your customers will be much easier.
Make sure you're charging right (not less not more)
Customers are more likely to shop at your online store now that you've earned them If you want these people to buy from your store, you need to set the right prices for them.
Investigate how much other retailers are charging for the same item. It's possible to use cost as a differentiator.
You may want to switch wholesalers if your current supplier is charging more for the product. There's a good chance you'll have to do some market research to find this, but it will be worth the effort.
Create your USP
Is there anything that makes you stand out from other online retailers?
What is the price of your product?
What is the quality of the product?
Are you able to provide any kind of customer service?
Once you consider these, use the essential points to your benefit.
When it comes to your USP, you may not even be aware of See what your customers are saying about you and what keywords they are using on review websites if this is the case. To your audience, these are the words that describe your product or service.
You must have the following to run a smooth online business –
A website that is optimized and split-tested
The user attention span is only 15 seconds. It's a waste of time if you can't retain the interest of your customers within this span, they will move to other providers. In website usability, this is known as the 15-second rule. Conversion rate optimization's important rule is the three-click rule. As per the rule, users should only need three clicks to reach the checkout page. A website's optimization should be based on your specific requirements.
Customer Service that Exceeds Expectations
If a company responds to customer complaints quickly, people are more likely to buy from them. Customers want to be treated well, which is why your store must provide excellent support. As a result, you will connect with loyal customers. Here's how you can improve customer support –
A Live-chat option could do wonders
Most questions can be answered by chatbots. You'll be able to handle more queries with the help of chatbots and get more orders as a result.
Any customer complaint must be addressed instantly.
24/7 customer support is what can increase the trust factor of people for you.
Final Word
This can be used as your 101 guides to increase e-commerce sales. A lot of ways have been discussed in the post and they will surely help you bring the sales up. Keep in mind that the growth of your online store is a gradual process and it is possible that you might not see any difference initially. However, with continuous efforts, it can skyrocket the plan any day. If you need professional help, you can reach our experts at GlobalHunt Technologies today. We will look into your digital growth process closely.