The number of SEO tools available today can overwhelm the users, still leaving them confused with what to pick up. You might be looking for the best tools and there are hundreds of them without proving much detail as to why they are the best. One tip is that the best tools are the ones that work for your specific business. It can feel a little struggling in the beginning, but you will learn as you try the methods to expand your business.
We all have been in this state of confusion where we do not know about that one tool or one app that will help us reach exponential growth. In this post, you will find a few tools that are likeable by most entrepreneurs because these tools stand for what they say. You would not be disappointed when learning about them. Also, these might work wonders if you use them appropriately. This list is consolidated with a lot of research and performance studies and we look forward to helping you with the information we are about to share in the post.
Find the list of top SEO tools herein and these are not placed in rank order but every tool has its speciality. You will be benefited to know how these tools can work for you. Let's get down to reading about them without further delay:
SEMRush
It can be difficult to realize what are people searching for in the market or how to plan your workflow until you have a good tool or application to help you out. SEMRush helps you with this, it supports you with building quality content inclusive of long keywords that people actually search. It also defines competitive platforms for you by showing where are your competitor's having their top pages. This is called competitor analysis, which helps you realize the opportunities you have or the platforms where you can place your content to draw traffic. Hence, you are being helped with research, competitor data that help, social media content and other platforms to grow online.
SEMRush is an all-inclusive suite that will help optimize your marketing workflow. It covers SEO, advertising, social media, content, competitive research, and reporting. There is a reason why SEMRush is recognized and has achieved awards in the year 2019. It performs and gives you results, this is what you need today to make your business grow. It helps even the top known business to be ready for the market, you can't ignore its presence in the SEO industry.
Often your clients will ask for a backlink audit to see where they stand in competition with other marketers. SEMRush is the deal for you and you can prepare a comprehensive report to present to your client. Also, you will realize if there are more opportunities to create backlinks. You can opt for a 7-day free trial and go forward to purchase it when you like its offerings for.
Ahrefs
Another tool in this list is Ahrefs, which is again an all-in-one tool for SEO. If you do not have much idea about using it or need to learn more about SEO and how to come to that top-performing content, you can access the free learning material. This material is worth your time and will help you realize several aspects and then make a decision whether you want to invest in this tool. There are several tools and applications out there, but free learning material can't be received from all of them. It's curated learning content and indeed Ahrefs helps with online competition too. For the performance it has shown, it clearly speaks for customer searches, analysis of competitors and develops data that helps you progress and rank above the last ones.
Suppose you want to build competitive content to draw more traffic, but you do not know what topic will people want to read. Ahrefs website can be accessed to help you with this. You can type in a general idea on which you want to share information, the website will show you the most popular content of that topic. Hence, you will know how to curate your content and around what topic should you create information. You will also know about the low competition topics, which is a great help to start.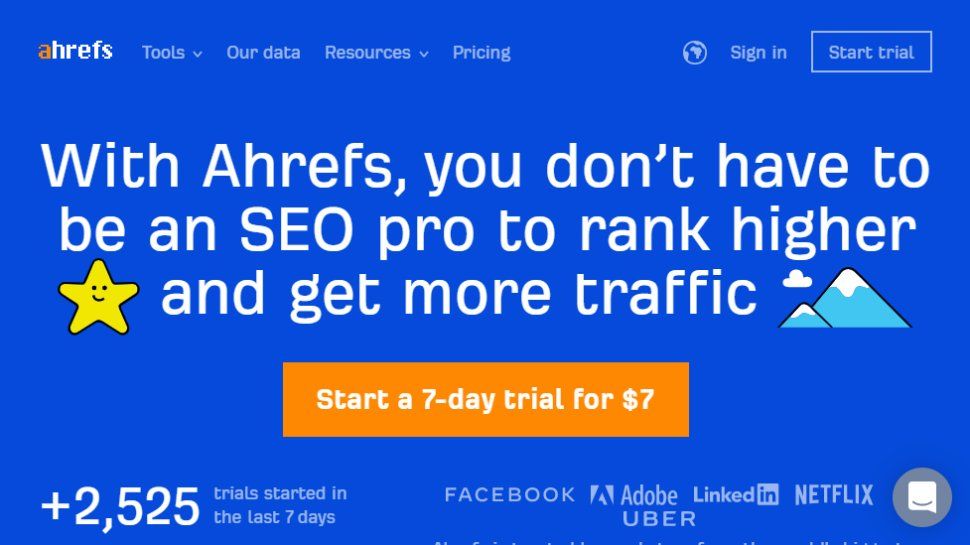 Spyfu
Spyfu is one of the great tools to help with the research on domains, keywords, SEO, SERP, and even PPC. Several features make it a great partner for your foolproof SEO. It has made its name to the top 50 products for marketing in the year 2020, which is indeed a great achievement and speaks for the value it offers to SEO.
You can use this tool to check for the different domains as where they appear on Google Search and also the keywords they have bought. Other features like organic rank and ad variation can also be learned from the online platform. It will be much easier for you to learn about social media and how to generate leads from different connective measures.
If you are wondering how to use this platform to its best capability, the Kombat feature is the real deal. As the name suggests, the platform is for spying on your competitors. Hence, you can build a comparison between your website and a competitor to know where are you lacking in terms of using keywords or ad campaigns. On comparing the two sites, one can learn about keywords that can be used as an opportunity and also the wasteful ones. You can outperform with its keyword analysis as it is indeed a digital marketing spy.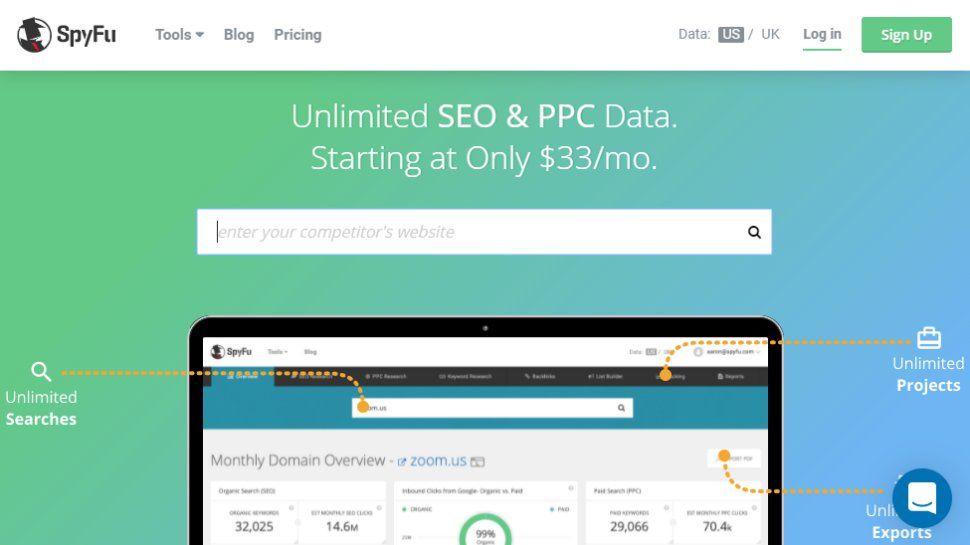 Google Keyword Planner
If you are about to build a strong keyword list, Google Keyword Planner is one of the many SEO tools you should use. It can urge you to build a website that includes keywords thoroughly searched by the users. This leads to building a well-thought-of PPC campaign, which will bring you leads and subsequently improve business opportunities. You can learn about different keywords and how they perform and even learn to create new keywords with the use of this planner. The significance of keywords can't be ignored when you are working online. You have to know about what your potential clients are searching for so that you can list your offerings there.
There are several ways in which the planner can support your research and offer you relevant data:
Searching new keywords with the help of phrases and the website.
You can take an update or forecast with click and cost analysis. This will help you work with the ones that you can afford and perform for you. Hence, it helps you plan a gradual growth.
Creating new keywords by combining the options in the list created. The planner will help you know if the combination will work for you or not.
You can also access historical trending keywords to understand consumer behavior and it will help you with planning new techniques to reach the clients.
MOZ Pro
What could be better than having an all-in-one set platform for SEO? IF you have been wondering how to find that one place where all of the SEO requirements can be met, MOZ Pro is the ultimate answer. The platform supports rank tracking, site audits, keyword planning, analysis for backlinks and other aspects of SEO. Apart from this brilliant service they also offer you 24*7 Support that can help you detangle the online challenges you might face a few times.
The platform has been consistently used by some of the top-tier companies as they rely on it for developing strategies to grow online. From the technical SEO issues to keyword analysis, MOZ Pro has it all.
All the above-mentioned SEO tools have their pricing plans mentioned on the websites that can help you with budget planning and advancing towards your online growth. There are different plans available to fit your budget, hence you need not worry if you could enjoy the privileges or not, there's room for everyone.
Now, that the top SEO tools have been discussed, you will have to look for your business requirements and the pricing. Accordingly, you can purchase one or more tools to help you with online growth. Go through the offered services of these tools and decide where would you like to start from. These all have their significance, you must explore them for sure.