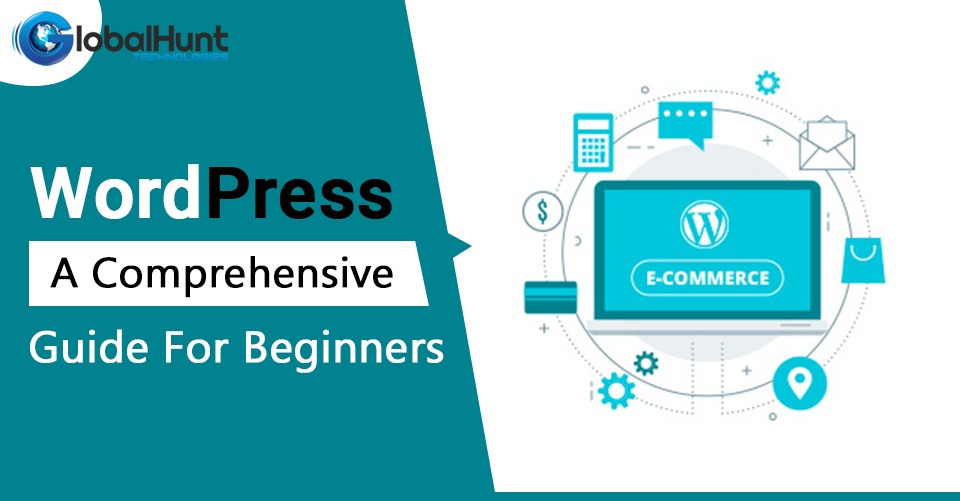 WordPress is considered as the simplest and the most popular way to create your website or blog, introduced by Matt Mullenweg in 2003.
It is responsible for powering this feature, which acts as a benison for people who are not developers and desire to make their website for the purpose to promote their content.
Types of Websites I can make Using WordPress
Earlier, WordPress was majorly used as a tool to devise a blog and wasn't seen as an effective tool to create websites. This scenario has drastically changed in recent times. Now, it is easier to access it due to changes to the core code, as well as with the advent of plugins and themes, it has become more interesting for non-developers as well to use it. So, if you always had a blueprint of a website in your mind, then now is the chance to make it without being anxious about the process.
Are you still a little baffled if you can create your desired e-commerce store via this medium, then keep your worries at bay as this can be easily achieved via this medium? With the assistance of this, you can create the following:
eCommerce stores
Resumes
Social networks
Membership sites
Business websites
Blogs
Forums
This indicates that one can make various types of websites. over 35.2% of all the websites present currently on the Internet. So, it won't be wrong to say that every fourth website that you visit is backed by WordPress.
In technical language, WordPress is an open-source content management system that is an authorized one under GPLv2, and this feature signifies that anyone can use or modify the WordPress software for free. This system simplifies and easily manages a plethora of aspects of your website, and it is not necessary to know everything about programming.
Don't be confused between WordPress.com and WordPress.org 
In this section, we will elucidate the difference between WordPress. com and WordPress.org in-depth, but before that here is the short version of it.
It is a for-profit, paid service that is backed by the WordPress.org software. It is very simple to use, but once you choose this medium then, you need to let go of many options of flexibility of the self-hosted WordPress.
It is often referred to as self-hosted WordPress, and it is a free-opens source WordPress software, which people tend to confuse with the other one. So, if you want your web host, then you can install this software and create a web site that is all yours.
For someone who wants to understand WordPress in depth should be cognizant of the fact that when someone refers to WordPress, they mean the self-hosted WordPress.org, and it is vouched by the users as the best option.
So, if you are willing to get started with self-hosted WordPress, then all you need to do is purchase web hosting and a domain name.
Digging into the History of WordPress
WordPress was devised as a standalone project, and the inception of the projected can be traced back in 2003. It was an offshoot of a previous project called b2/cafelog. It is an open-source software, so this platform is rewarding for users who are scouring for a medium to create a website. So, all the non-developers who can make a smooth functional website, it's time to thank originators of this website – Matt Mullenweg and Mike Little.
After presenting such a website to the audience since then, Matt is considered as the face of the brand and with his brilliance founded Automattic, which is considered as the backbone of the for-profit WordPress.com service.
It won't be wrong to say WordPress has come a long since its origin and has a remarkable journey; from a blog platform back in 2003, and today, it is considered as the most suitable platform.
This platform has pushed forward, and thanks to its contributors and humongous community, which has created the most popular solution to create any type of website.
People Who All Comes Under the Category of Users of WordPress 
The services of WordPress is leveraged by a gamut of professionals, big businesses, and more. Even our professionals use WordPress. So, if you are using it, then you can invite your friends as well to join the same platform. And it because of the increasing number of loyal users that this platform is gaining popularity day by day. We have enumerated some of the best example for you to see:
This official site is also backed by WordPress.
Even famous brands incline WordPress. And this one is also powered entirely by WordPress.
Also, Microsoft believes in the power of WordPress, and its blogs are powered by it.
Top Reason to Use WordPress 
According to the stats present online, it was observed that 35.2% of all the websites on the Internet are using WordPress, and this includes well-known websites as well such as White House. Now, the question that would come across your mind would be why should you use it? The answer to that one is quite simple. If you are on the hunt for easy solutions to build a website, then it is a sure-shot platform to explore and experience desired results.
Free and open source
It is extensible
Easy to install
Now, let us understand these elements in detail to extract the right reasons to use it.
Free and Open Source 
So, if you were worried about your pocket-size, and if that was the reason that was holding you back to create your website, then it won't be a hindrance anymore. But, this statement should not be confused with the hosting fee, which one needs to pay, but after that, you are not required to pay any.
And in today's competitive market, just making a website won't serve the purpose, and one needs to use captivating themes to keep their audience attention intact, and WordPress allows you to do so. You can use the best and free theme plugins, which is a great way to make your website more functional.
Extensible 
You don't need to fret if you are not a developer as it would not change the game for you, you would be in a position to easily modify your website with this help of this software.
The role of themes is to enhance the overall appearance of the website.
The function of plugins is to alter how your website operates.
Currently, there are over 50,000 free WordPress plugins and thousands of free themes available on WordPress, and if you want to use advance features, then you can look for premium options.
Easily You Can Get Quick Remedies 
So, if you get stuck in any issues, there is an easy way to get out of the situation as there is an array of options available for you to look at, including blogs, online tutorials, and more.
The Bottom Line -WordPress Makes for the Best Option 
So, if you had a plan to make a website for a long time for now, then it is the best time to make a website with the assistance of WordPress. Just keep in mind the difference between WordPress.org and WordPress.com. The former software gives you more freedom and options to make a website and operate according to your desire.
And to make your task even easier, you can take our assistance in the matter of our experts can help you in making high-quality websites and our professionals know the best way and know their onions, and you don't need to worry about any aspect of our services.  So, you can get in touch with our professionals to understand what more they can do for you.