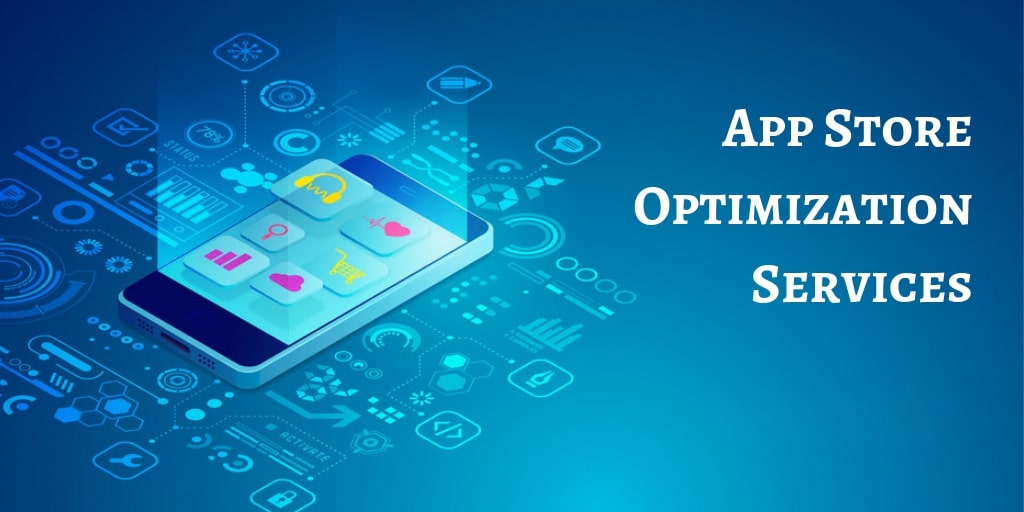 App store optimization is a great way to improve app visibility and help in taking the conversion rates at a higher rate. The major app stores are Google Play and App Store for Android and iOS respectively. Also, it will bring the focus to Click Through Rate, hence convincing people to click on your application and find it. This can be easily done with the app name, title, the icon of the application, screenshot, and rating.
A part of app store optimization or ASO is to convince people to download your app once they click it. Further, they must purchase it if interested. This can be done with the help of experts who offer App Store Optimization Services. If you have any confusion in differentiating between ASO and SEO, let's bring them forth. There are certain similarities too such as backlinking, keyword optimization, conversion, and ranking factors.
The differences can be as follows, while the SEO works on Google Search Engine and other search engines, ASO works on Apple store and Google Play. For SEO different factors that matter includes the title tag, H1 – H2 – H3, keyword density. Whereas for ASO, different factors that matter are description, usage & quality metrics, uninstall rate, keywords. Also, the target is different to achieve in both solutions such as SEO inclines on Traffic and ASO focuses on Users.
There are more than 200 aspects of SEO and different factors of a web browser. The list is long for SEO factors, whereas when it comes to ASO, the list is much shorter.
You must be wondering why is there a need to Why App Store Optimization is important for app growth. The reason is there are about 5 million apps available to download from the app store and play store. It's likely that the applications are now facing a lot of competition.
When there are already a number of applications available on the app store, your primary goal is to bring as many download numbers as possible and bring loyal customers. The first step is to maximize discoverability with the right users. This has to be a planned approach and the steps will include understanding the search habits of your target people. The question is how can you do that –
Your target audience is looking for specific applications in the app stores and utilizes a lot of data to find new applications and utilize search. Hence, all downloads come to the listing once a keyword is entered. Searching the app stores is the best way to explore some applications.
The search ranking is determined by the number of downloads and the higher an application is in the search bar, the higher is its chance to have more downloads. With higher downloads, it appears more authentic to people. Every search result is not thoroughly observed, the apps that rank higher get the most attention. Users will usually look at the first 5 and decide which one to download. If you overlook the importance of App Store Optimization, the largest marketing channel is being missed.
What Are We Achieving With App Store Optimization?
When you aim for continuous improvement of your application's rank, it is being done with discoverability on the app store. The higher an application ranks in a search, the more visible it is to your potential users, and the benefit is obtained by their downloads. You can think of ASO as SEO services for app store and there are many factors that make it successful with app store keywords, downloads, uninstalls, reviews.
To obtain the benefits of top rank and several downloads one has to tweak the app pages or update the application while ensuring that it ranks as high as possible so that it is seen by the target people.
The several benefits of ASO are outlined below:
With App Store Optimization you have lower acquisition costs and the strategy of the organic installs rapidly increases. Also, what is it costing you? Just nothing. Once, all this is optimized your application will be different and the search results will support your app with the features that you have worked on. There's an increase in the number of organic downloads and acquisition costs are cut down.
Your application is in front of the relevant users and there's no point that people who are not looking for it will see it. Therefore, there's a chance for more downloads. If the ASO has been well implemented, the factors automatically increase your application to show up in front of the right users.
The next step can be monetizing your application with subscriptions, in-app purchases, and much more so that you can receive more value in terms of increased revenue. Therefore, ASO also helps you with increased revenue. There are several ways to do it as mentioned, but for that, your application must reach a good number of downloads. If users can't be convinced to download the application, then the in-app purchase will tend to fail.
It's much easier to reach a global audience with an application. By making applications optimized and localized you can reach customers in different countries. As they will discover your application and learn more about its features they will download it.
How do you make the App Store Optimization work?
After developing your application, you need to get familiar with the application marketing basics. Now, you will need to decide where will you publish your application whether on Apple App Store or Play Store on Android. You may also develop an application for both platforms to gain more popularity and users.
With so many benefits at hand, why not reach a top ASO Company in India and seek strategies that will work for your application. The experts will know about all the factors they need to implement for obtaining the best results. You connect with us in this aspect and we will explain the services we can offer at GlobalHunt Technologies.