Everything today is digitalized. From our basic needs to the advanced things, everything can be found within just a few clicks. If you want to do online shopping, play any game, listen to some good music, or do any other thing, everything today can be done with the help of a mobile application. 
All one needs to do is just open the application and they are good to go. Depending upon the requirements,  developers create different mobile applications. The sole purpose of the application is to fulfil the needs and requirements of the people. 
If you want to read news, you can open an app that contains news. If you have an interest in playing games, then you can open the app that contains a game in it. Similarly, for different purposes, the developers build different apps. 
However, the apps may belong to different categories. Talking about the basic classification, there are three types, Progressive web apps, Hybrid apps, and Native apps. Certain things differentiate the three kinds. 
In this blog, we will walk you across the three kinds and tell the basic differences between the three different kinds of applications. 
Progressive Web Applications
Apps which are developing to be super reliable, capable, and installable are Progressive Web Applications. These applications fall in the category of platform-specific applications. Now you must be wondering what the platform-specific application is? Don't worry as we have covered it all for you. 
 Developer design A platform-specific application to be highly reliable and incredibly rich when it comes to tasking. The placement of these applications is on the home screen and irrespective of the internet connections, they can function. This gives them an edge. 
These applications are not on the play store or the app store as the user can access them directly from the web browser. There are many advantages and disadvantages that these applications can provide. 
Talking about the advantages, like already mentioned, these applications are highly efficient and can do the work at a good speed. Another good thing about these applications is that at a time when everything requires internet access, these applications can be accessed if there is no internet connection. In short, progressive web apps do not require an internet connection. Moreover, these applications are the same for both the Android and the iOS platforms. That means we do not need to create them separately for different software.
However, with every pro, there is a con that will accompany it. Talking about the disadvantages, these applications can drain the battery faster than any other app as they highly demand mobile's resources. Another disadvantage that these applications have is that they might not be able to provide a much better and personalized user experience.
Overall speaking, these apps are known for their better functions and high reliability. Moreover, these applications do not require an internet connection which means that they can be accessed from areas which are short of network coverage. 
Native Applications
The second type of application is a native application.  Developing apps on a specific platform or a device are native applications. As the purpose of these apps is to be on a particular software, they tend to use device-specific hardware and software. 
As we know that there is primarily two main OS that is used in mobile phones, the Android OS and the iOS. The code originally utilized for the device and its OS is used to create native apps. For an instance, if a developer wants to develop an Android application, he will have to work on Java and create Android Native applications. On the contrary, to create an iOS-based application, the developer will have to work on Objective-C or Swift. 
These applications can function on little internet access as well. This means that you do not need to have a very high internet connection to make these apps run. A little internet connection would just do the job for you. 
Just like the progressive web applications, the native apps also have some advantages and disadvantages. Talking about the advantages first, they can have broad functionalities as the development of this app is on a specific platform. Another great advantage of this application is that it has an enhanced UI (User Interface) which enables people to have a great time while surfing through the application. 
We live in a time where we like everything to happen in the blink of an eye. Shortly speaking, we get a better experience is the application is highly responsive and could process our commands faster. The Native applications serve the same purpose as they are highly responsive and can be used to get fast and responsive performance. 
Talking about the disadvantages, the biggest disadvantage is that to maintain the proper functioning of the application, a business will have to introduce regular updates. However, these updates can sometimes go against the business and could result in a loss for the firm. 
Hybrid Application
The third and final category of the application is the Hybrid application. Installation of this app is a combination of web browser applications and native applications so it could run on a particular device. 
The word Hybrid means made from the combination of two different elements. In the same manner, hybrid apps are made after combining two different elements. Development of these applications is in different programming languages like HTML, Java, C++, and other similar software. However, once they are made, they are then put together with different native applications using some special platforms. 
Talking about the advantages of these applications, these applications require a lot less effort than the native apps. However, their functioning is also great than the native applications. Unlike native apps, it does not require multiple codebases. That means that these applications can be designed on a single codebase. Moreover, the porting task is also easy as it is not much difficult to port the application. 
These applications can also ask you for your location access to provide you with an enhanced experience. However, some cons accompany them. Talking about them, these applications require constant internet access. Even a slight disconnection could degrade your experience as you will not be able to work on the application. Thus, the speed of the browser plays a key role in determining the functionality of the application.
Apart from this, the user interface is not as seamless as a Native application can provide. A developer may want to take advantage of the special features that each platform, iOS or Android, has to offer. If so, a hybrid app will be utilized to accomplish this using a combination of particular plugins and platform code. This makes the project of developing an app even more challenging.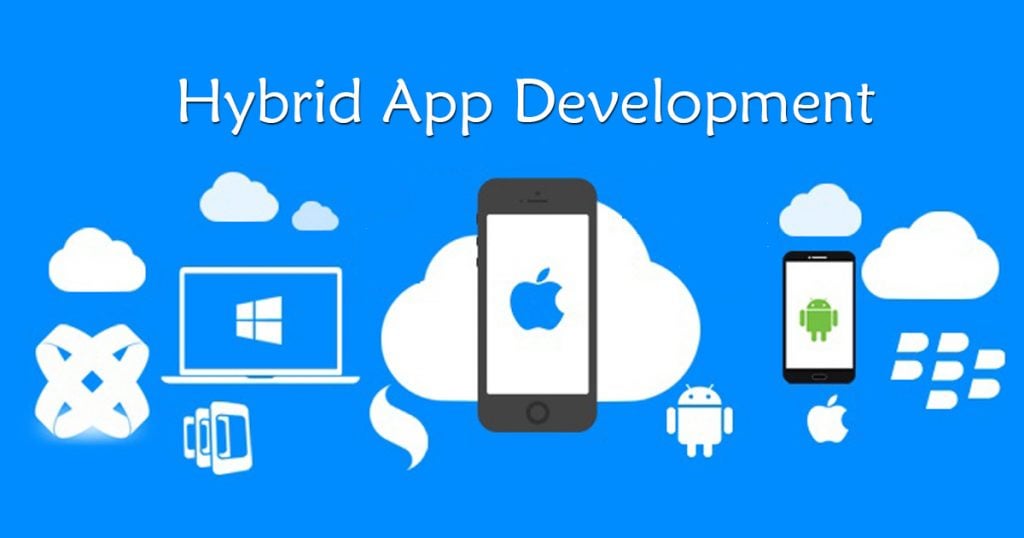 Conclusion
Thus, that is everything that you needed to know about the different types of mobile applications and their uses. Thus, depending upon the usage, a person can get a personalized experience. These applications can help solve the purpose of a person and help him achieve his targets. 
If you want to develop your mobile application or learn about how this works, then you have come to the right place. Even if you have a mobile-based application that needs some work on, Global Hunt Technologies ensures that you will get all that you need to help solve your purpose.  
Contact us today and get the best mobile app development services. Know more about application development and how can you ace it.