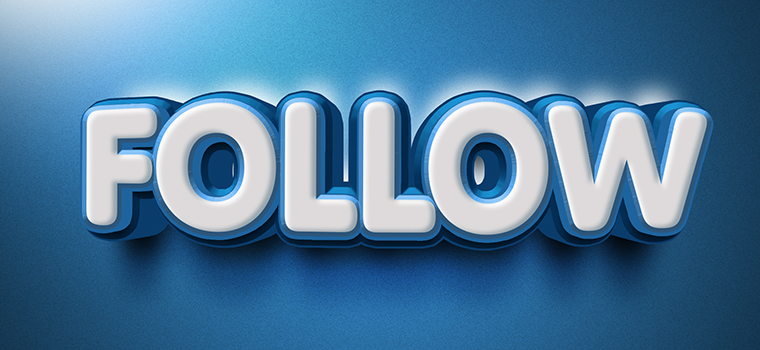 Someone automatically follows you on Facebook when you become friends with them. The same is true for you; you will also follow them. On Facebook, if you get a friend request but don't accept it, reject it, or remove it, that person will automatically follow you. On Facebook, you can block someone if you don't want them to follow you. You can allow other people to follow you in addition to friends or potential friends. Let's look at how to check who is following you and change your settings so that public users can follow you.
The most popular method for promoting your company on a global level has developed as Facebook Pages. Any company wants to see who its customers are, get to know them, and provide better services. Facebook does not support this objective. As a large and intensely private social network, Facebook can gather a tonne of personal information about everyone who uses the site, including many who don't. A record-breaking amount of personal data is under Facebook's control thanks to off-site tracking, app tracking, mobile tracking, and site usage.
How to see who follows you on Facebook is the main topic of this article. Keeping track of your Facebook fans is crucial, especially if you use the platform to advertise your brand or establishment. You may raise awareness of your brand online by sharing interactive Facebook posts about it with your Facebook followers. how to view my Facebook followers who do I follow on Facebook, for example? These are the most frequent inquiries that the majority of Facebook users across the globe have. The majority of Facebook users have trouble discovering the "Following" feature, mostly due to the site's muddled interface, even though Facebook has made it simple to view who follows you. But we are here to respond to your queries and offer you the best help we can.
Here is all the information you require regarding how to discover who is following you on Facebook on both the web and mobile applications. You may examine the details and successfully modify your settings to use Facebook to its fullest potential by following this step-by-step manual. Are you all set to begin?
Following On Facebook: What Does It Mean? 
Let's address the query, "what is following on Facebook," before learning how to discover who follows you on Facebook. To see someone's postings in your News Feed on Facebook, you don't need to be friends with them. Because of this, when you follow someone who isn't your friend, their public updates will also show up in your Feed as if they were. Additionally, even if you are not friends with them on the social media platform, your public posts will appear in the News Feeds of those who choose to follow you on Facebook. It includes the images and posts you submit on your behalf as well as the remarks you make on other people's open posts. If you don't learn how to view your Facebook followers and followers, you might not even be aware of it.
How To Check Who's Following You On Facebook Pages
If you've ever wondered "how do I view my followers on Facebook sites," keep reading. You have come to the proper location to find the solution you want. You can view your followers in addition to the people who "like" your Facebook pages. In FB marketing Facebook users can opt to follow your page without liking it, so keep that in mind. Facebook users can either follow you but not like your page, or they can like your page but not follow you.
If you're finding "How can I know who follows me on Facebook pages?" then please keep reading.
Go to "Pages" on Facebook after logging in.
Open your newly formed Facebook page.
To view the section where you can view your statistics, likes, and reach, scroll down.
Go to "Settings" in the top-right corner and click on it to discover who is following your page.
Choose "People and Other Pages" from the menu on the left.
So that's it. You may now get a list of the Facebook users who have liked or followed your page.
Why Can't See Who Follows Me On Facebook?
If after following the instructions you still are unable to see who is following you on Facebook mobile apps, it may be that your app is out of the current. Visit Google Play or the App Store to update it. You don't have any followers, which is another reason why you don't know how to see who follows you on Facebook. Due to the lack of followers, the aforementioned actions will not enable you to check your following. Keep in mind that if your Facebook account is fresh, you might not have any (followers who aren't friends) yet. Another option is that your account is not configured to permit Facebook followers. You won't be able to see who is following you on Facebook as a result. How to alter this setting is explained in the following section.
How To Allow For Anyone To Follow Your Facebook Account
You won't know how to view who follows you on Facebook if you have blocked the public from following. Because people who are not on your friend list will be unable to follow your Facebook profile or pages, this setting may limit your ability to increase your Facebook following. To allow everyone to follow you rather than just your friends, you can change your privacy option to "Public."By enabling this option, Facebook users will be able to see the public posts on your account. Additionally, your public posts can be broadcast to anyone's newsfeed, even if he is not one of your Facebook friends.
Some people might want to disable this option on their accounts so that only members of their family or close friends can access the information. As a result, it is completely up to you to enable or disable it by your privacy concerns. For public people and business owners, however, this "follow" feature is useful. You should be aware that if you want to expand your brand or business, you require more than just Facebook friends.
How to check who follows me on my Facebook Business Page
How many followers you have now actually matters because Facebook is introducing New Pages Experience. Your new analytics will begin to represent the number of followers because you won't be seeing Facebook fans for very long. What makes a difference? It's quite easy. Fans used to have the option to like your Page and then unfollow you if they wanted to stop seeing your material. It's not the ideal conclusion for businesses that wish to continue to be relevant to their target market. On your Facebook Page, you can see how many people follow you. You won't be able to see, though, which of your followers is the most active.
However, we'll demonstrate two approaches for you to determine your current following. First, click More on your Page after opening it. The ability to quickly learn some information about your neighborhood will be available. You may view your follower count, the content your followers have shared on your Page and the posts in which you have been mentioned by clicking here. You may also check your follower metrics by opening Facebook Insights and going to the Follower Metrics tab. Click People after selecting Insights from the menu on the left. Even while some Pages still have fans, you won't see fan demographics for much longer. You can only view so much information about your followers at a time. With Insights, it's more difficult to identify the individuals who engage with your Page the most.
What's The Difference Between Facebook Friends And Followers?
Facebook friends tend to be people you have a personal relationship with. On Facebook, you instantly follow each other once you become friends with someone. Even if they aren't in your actual social circle, you follow people you are interested in. Following is typically a one-way relationship that is least noticeable and serves as a less intensive relationship. However, the extent to which you grant them access to interact with your postings and your privacy settings on Facebook will largely determine this distinction. Facebook friends are for personal interactions, whereas Facebook followers provide you access to a larger audience and increase your online visibility.
How Can I Follow Someone Without becoming friends with Them On Facebook?
Click the "Follow" button on their Timeline page to achieve this. A user's privacy settings restrict those who are not friends from following them if there is no "Follow" button present. As a result, you must first send them a friend request. You'll be able to follow them if they agree to your request.
Conclusion
Your query, "How to check who is following me on Facebook," was addressed in this post. Your Facebook fans are warm leads who are more likely to show up or buy anything. They also assist you in expanding your audience on the site by helping you reach more individuals. A key indicator of the effectiveness of your Facebook company page is your following on the social media platform. How do I see who is following my Facebook profile and pages on the desktop or mobile apps? is a question that hopefully, this guide will help you find the answer to.
Additionally, you should now be aware of how to make your Facebook profile public so that people can follow you and expand your social media following. You may also do it the other way around to prevent folks from following you. But make sure the configuration best satisfies your requirements and privacy preferences. If you are not happy with the current setting, feel free to alter it.
Are you searching on the internet for a reliable and reputed digital marketing agency to manage and increase your followers? If so then GlobalHunt Technologies strives to meet your business's bespoke digital marketing requirements.