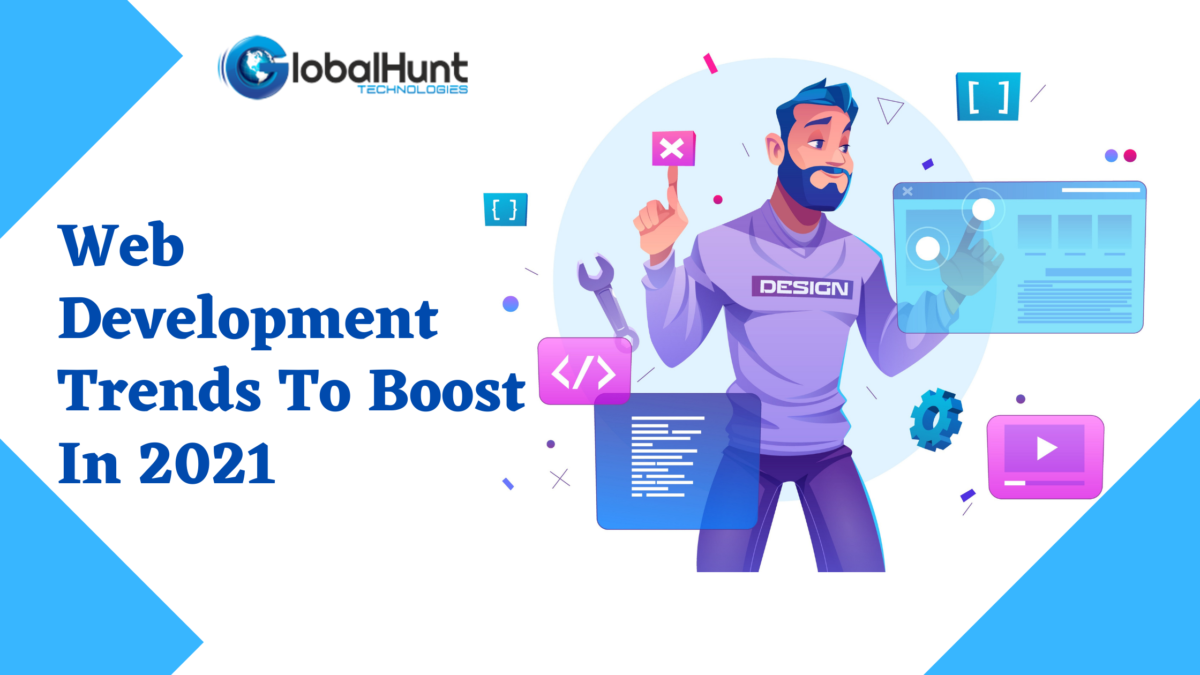 Technology, being a pivotal aspect of advancement, seeks more exploration in the present era. There's no one who is not in touch with the technology at the moment. As we breathe, communicate and eat, there are several tools and techniques that we acknowledge. The rapid evolvement is asking businesses to take lead and utilize it for success, mainly with the online game.
We all want to access traffic that resonates with our business. To achieve these goals we show our availability via websites. With over 1.74 billion websites in the world, companies are now competing to rank on the first page. The reason is obvious that people must discover a company right when they are looking for solutions on the web. This comes down to smart website development and designing too. As professionals discover rather innovative ways to web development, they also increase the chances for a website to grow.
People, who think of websites as just a code that runs to load the pages often remain far from expected results. Website development is going to bring the face of your business to the rest of the world. There must be effective technologies to work along with the code to expect great results. Website dynamics and practical efforts to lead the way to success go hand in hand. There are several websites coming into competition daily, how will your stand as unique has still some work to do.
Aligning your website with the goals you are trying to achieve is the key to gradually make your business grow. Keeping in touch with the essentials and web development trends helps you stay in the competition game.
Progressive Web App Development
Several business people have explored the new phenomenon and appreciated the capabilities it has. The various capabilities combined together create an immersive user experience that is likely to increase user engagement. These applications work like native apps but are more successful in drawing higher conversion rates. You can expect as much as 36% of higher conversion from PWAs.
An incredible user-friendly interaction and responsiveness have made people stick to applications. The users have quite increased, decreasing bounce rate. Also, brands have achieved an opportunity to grow smoothly. In fact, a lot of companies have gained a stronger audience or potential clients via PWA. There's a higher chance for businesses to grow each day with an increasing number of mobile users. 2021 is indeed expecting more mobile users to enter the market and progressive web development trends will surely prove a reliable growing tool.
Simple Website Structures
Single page websites proved powerful in the year 2020 and we are expecting a similar audience response this year. The fact that they are so easy to navigate through the entire information makes them unique. Traditional website patterns will soon go obsolete for they greatly emphasize the number of pages.
With new and simple website structures, we are inviting so much attention of people to the online content. The best part of the simplicity is that they work smoothly on bigger and smaller screens. Additionally, the cost structure is comparatively much lower. Therefore, single-page websites acquire a nominal cost to bring you desired results. They must not be ignored by someone who wants to create an appealing online presence. Minimalist designs have been at par last year and will continue to draw client attention. In the new time, everyone is expecting simple yet appealing websites to explore.
Website Themes That Relieving
Digital draining has affected a lot of people. We remain online or in front of screens for a maximum of hours. The strain is too much but can be reduced with dark themes. Also, a lot of battery life is saved when it comes to using dark themes. With an easy-to-use theme, it gets much easier to go through the light content.
Many websites are pursuing dark themes because they give a vibrant look. With light themes, it gets difficult to have easy-going color schemes and could even increase the excessive eye strain. With top-tier companies like YouTube, Facebook etc. other companies are also following the chain. After the big giants taking such steps, the trend will take a huge lead in the year 2021.
Website Security Tools
Hackers try stealing the data with unsafe means as crucial information is shared online. This is a critical situation where businesses are looking forward to preparing even better tools to keep safe sensitive data. There's so much about the customers that companies cannot let it be in free hands and care about nothing. To keep customer trust intact, it is essential to seek website security. In 2021, web development trends will be running at peak and address not protected by HTTPS are considered unsafe by Google.
Chatbots And AI-Powered Communication
AI-powered chats are peeking into the following year. Improved customer experience is the need of the hour, which all companies are trying to achieve with improved customer support.
Once users have successfully reached your page, you can engage them with AI support. The web page must now have virtual assistant support to enable fast response for businesses responses. If people don't find you interactive, they may soon lose interest and hop on to the next competitor. This has been a major cause for customer drop-offs in the past. Hence, you must work on avoiding delays.
Chatbots make it easier to connect with users as they are created with Natural Language Programming support to enable fruitful interactions with humans. They collect data from past engagements and continue interacting to provide meaningful answers. When you work with customer engagement, responses are much easier to attain and customer traffic tends to grow. In the future, we are looking forward to better solutions and options that could really make a difference in interactive sessions. Several companies have already made a switch conforming to the importance, which must now be followed by others too.
Voice Recognition With IoT
IoT has gained a lot of attention in the past year. As a part of improvement, voice search has gained much popularity. The number is expected to increase by the year 2023. Several important areas are being touched with IoT, voice recognition making the most difference. Innovations are coming across and developers are always working for new technologies. Fully optimized voice search functions will soon be a part of our lives and the functionality can achieve bigger goals.
Smart solutions have improved the horizon to ensure that customers remain fully satisfied. Moreover, voice technology has reached a new level with the inception of smart speakers and assistants. Therefore, developers need to ensure that the website is fully optimized to accommodate voice search functionality.
Cloud Computing
Enormous organizations are prepared to manage the cost of any add-up to refresh the working framework to an innovation-based climate. Nonetheless, it isn't something similar to medium and private companies. They are for the most part close on assets and influence innovation just when there is a need. Distributed computing is a friend in need of those associations really from capital consumptions. There are no immense expenses of equipment in computing over the cloud. Distributed computing keeps an uptime of 99.9%, which makes it a dependable source. Representatives of an association can get to the cloud whenever according to their working hours.
It fills the need of organizations with developing or fluctuating data transfer capacity requests. It is not difficult to scale up the limits for it when a business needs it. Associations can essentially rely on cloud computing. The office can likewise work the other way around. On the off chance that associations need to downsize the cloud limit, it is permissible to bring it down. The cloud limits help you work progressively with the organizations and linked employees. It gives a better opportunity to work.
All these tools and web development trends together will improve the online presence. Also, the chances to increase audience interest are quite high when implementing these tools. When we think of online engagement, we are also reducing the carbon footprint as most of the work is shifting on-screen. The drastic changes are about to bring a flood of changes and the technological advancement will prove to be a breakthrough for the exchange of information.
Business data has been a great source to demand security and governance. A greater sense of security comes from the advanced systems that are in use since the year 2020. Now the availability of businesses has to be 24/7, which demands the latest tools to be implemented. Your business will grow easily by applying the new Web development trends to your website. Connect with us, the best web development company in India to accelerate your online presence.