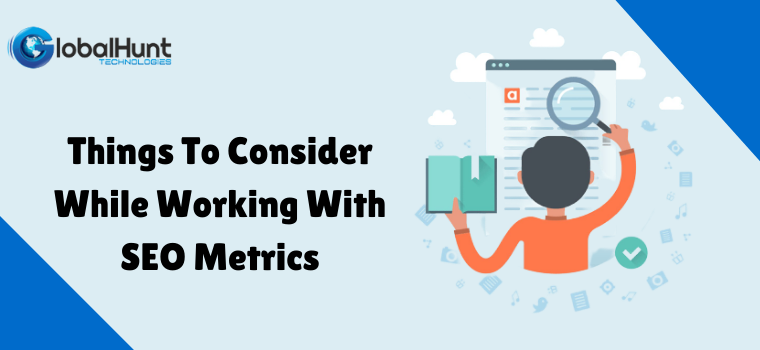 You notice hundreds of metrics almost immediately when you open tools like Google AdWords or Google Analytics. Honestly, most of those metrics are totally pointless.
You don't get a complete picture of how visitors use your site based on these stats. For instance, conversions cannot be explained based on these stats. You'll see metrics in just about every SEO tool, including Alexa, Ahrefs, and Moz, that aren't all that helpful in the grand scheme of things. 
This blog post will give you insights into why not every SEO metrics are worth in gold. So, let's get started with the very first question.
SEO Metrics: What Are They?
Digital marketing focusing on search engines – SEO metrics are the tools that track the progress of an SEO campaign that aim to rank business keywords. A keyword is a targeted search term that a website is optimized for in the search results. For instance, a personal injury attorney's site might appear on Google under "car accident attorney near me".
The biggest mistake SEO experts make is putting all their hopes and progress into metrics. Agreed! Measurements do help and quantify SEO progress. As virtually none are 100 percent accurate, they should not be the end-all and be-all. No matter what the metrics say, it's best to follow good SEO habits. Analyzing them only occasionally will help you understand how your campaign is progressing and ensure that you're on the right track. 
Tracking SEO metrics casually is a good idea
Metrics may seem like all you need to do well, but the truth is that while these tools are helpful, they cannot substitute for success. In addition, unveiling even more data automatically introduces extra milestones, and keeping track of a wide range of indicators can prove counterproductive. Because search engine rankings change monthly or even annually, marketers should not track too many metrics at one time, as they may have information overload.
Install Keywords Everywhere, a browser plugin that pulls real-time numbers from Google (Keyword Planner) instead of using other tools with numbers that are different from Google's. This allows you to track CPC and search volume in real-time. This plugin is more useful when calculating the retainer for your services than from a search marketing perspective. With volume and CPC figures, you can accurately calculate the cost of your product and determine the margin that fits your bottom line.
Moreover, Keywords everywhere allow you set a service fee backed up by data. Often, prices are calculated based on arbitrary calculations. If clients find out about this (which is possible), you will inevitably experience severe damage to your credibility.
In addition, you should casually monitor your site's SEO performance in order to gain insight into the impact your digital marketing activities have on lead conversion results.
You may be thinking it's too hard to understand Ahrefs, Moz, Majestic, or any other platform that developed metrics. Don't worry, there aren't too many metrics to understand. Search engine optimization tools determine how well a website is optimized for search engines, primarily Google. Several metrics are used to measure a site's visibility in search engine results pages.
For example, majestic measures a website's trustworthiness using a metric called Trust Flow (TF) that counts the number of creditable sites that link to it. TF is the trustworthiness of links received by a site. Moz grades a website's Domain Authority (DA) based on how well it ranks on Google. An Ahrefs URL Rating measures a site's link strength by measuring the number of backlinks it has.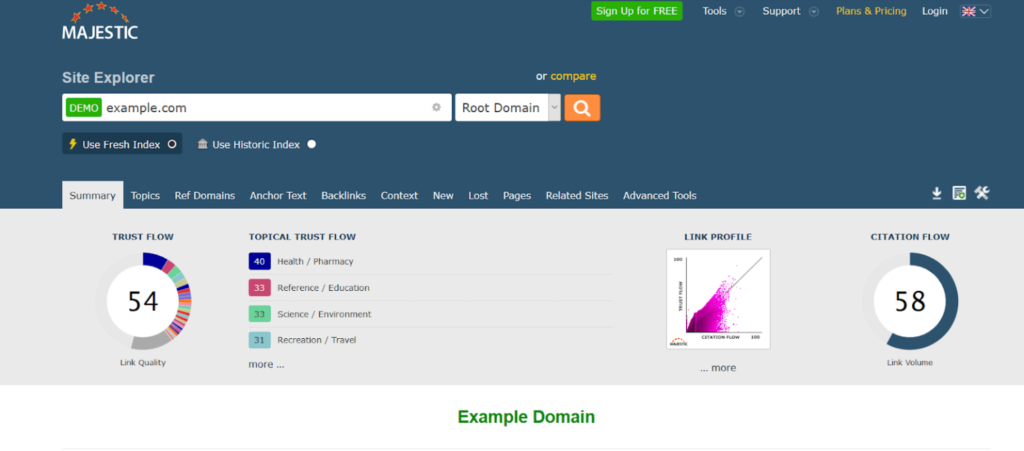 A few facts about Keywords
Regardless of your background, you can see that avoiding analysis paralysis makes sense. Digital marketing is all about growing a business, so this is especially true if you're in charge of it.
Your SEO metrics should be narrowed down to a manageable number per month. When it comes to SEO, key performance indicators (KPIs) monitoring these keyword rankings are the top KPIs. Over the last few years, search engines have made their algorithms more sophisticated, such as the length of time a visitor spends engaging with a video or completing a contact form, which determines whether a website appears in the search results or not.
Since Google answer boxes were introduced, digital marketers have had a harder time gauging their success by the number of impressions generated through a search. Google ultimately chooses the answer that it believes is the most appropriate for a user – the answer it presents. 
Visitors will come to your website if you are ranked fourth for a phrase like "digital marketer US." However, conversion rates will be low, since very few consumers look beyond page one for anything, let alone digital marketing services. As a result, not all search words are created equal, so you should not rely heavily on them to determine your keyword rankings.
Don't Blindly Rely On The Following SEO Metrics
To keep fingers on the real pulses of these SEO metrics is good, but you can't gravely rely on them. It is because they might not tell the complete story of whether your SEO campaign is successful or not. And these metrics are as follows:
Conversion
If you do not have an eCommerce website, this metric does not provide a complete picture of your business and website. The goal of an SEO campaign is to generate leads, and leads are a prerequisite for conversion. There is nothing more frustrating for a site owner than to offer a newsletter form and lose out on subscribers as a result of its inaccessibility to search engines. For starters the conversion means; exchange of money for services and goods. Although these actions are positive signs for your business, they aren't the final objective.
Bounce Rate
In this metric, visitors who only view one page of a website leave the site. Depending on what kind of website post you write, users could click through to your page, read a paragraph, and then leave. This would lead to inaccurate bounce rate metrics. 
For example, say you have a garden website and a visitor searches on Google for vegetable gardening hacks, and finds your site on the result. They click your site and read your tips for half an hour. 
Then they fill out a newsletter form or take action on your call-to-action (CTA) with their email address, then bounce off. What does this say about the superficial nature of bounce rates? There is no accurate way to determine if a visitor is interested in what you have to offer versus another. Try not to let figures nag you out.
Traffic
Metrics are envied by many businesses that struggle with them. It is not necessary to check your traffic daily using Ahrefs, SEMrush, or Google Analytics. Take it this way instead: Did you earn today any money from this traffic? If no, then it means it is insignificant.
Imagine waking up one morning and learning that a campaign you placed resulted in more than 200 clicks to your website. It turns out that half a dozen people took your call to action. After a month, none of those leads converted into sales. It happens all the time. It doesn't matter how many people you generate when none of them leads to sales. 
Total Links
This is one of the most common SEO metrics that I have been seeing these days. Enter the URL for your most recent blog post into Moz's Open Site Explorer. Here you can see how successful your SEO campaign has been.
You've done everything you can to get links. In your cold-calling and cold-emailing, you are asking for links. When you search for your results you can see your hard work pays off. The total number of links is considered by most SEOs to be the most important metric.
For the next decade, you'll be living off of SEO traffic and #1-page ranks. That's simply not true. Google is smart, so more links do not guarantee great content.
Getting links from Directory.net, which gives out links like candy at Halloween, is not going to give you much benefit. But why not? The search engine understands that getting a link from that site isn't difficult. You would get much more link power from a higher-quality .edu site or a harder-to-reach site such as HubSpot.
You should be less concerned about total backlinks, as spamming 10,000 links on directories and forums will probably do more damage than good. More links do not mean better rankings. However, the better the backlink; the higher will be the rank.
Final words
What do you see when you open your Google AdWords or Google Analytics tools? They are views, clicks, a click-through rate and a plethora of vanity metrics.
A lot of metrics aren't very helpful so don't go frenzy over them rather use your ingenuity and smart SEO tactics. Are you searching for the best SEO agency in India? Stop by GlobalHunt Technologies, we have been at the forefront in rendering 360 degree SEO and digital marketing services to businesses. Contact today.