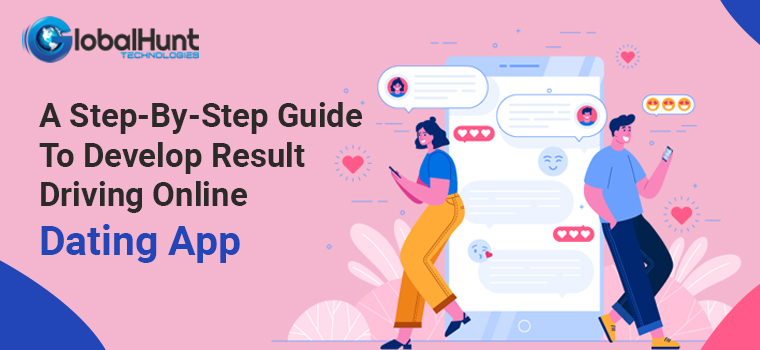 How to build a dating app and make it right? Find all benefits in this article. A guide to building an online dating app will help you build a competitive app.They say – marriages are made in heaven, our stars are interwoven with someone, all we need is a sight to find our soul mate. Is your business still following the traditional methods to find the right partner for its client? If so, then you need to pull socks. Think about making mobile dating app to cater to your customer services tailored to their interest.
With the rise of enterprise mobility and global digitization, people are interacting with each other in a whole new way. The social media business came over as a versatile means of communicating with individuals through the internet. Technology leaders released dating applications soon after social media platforms became successful. These apps were created with the primary purpose of creating a separate space for users looking for short or long-term relationships. 
Many interesting features have made online dating apps so popular worldwide, what are they? It addresses the issues in connection to abuse and user privacy. Likewise, several features are added to these apps that make them a befitting choice.
Over the past few years, the dating apps industry has seen dramatic growth. These apps provide their users with all the facilities and technical support that is necessary to establish a connection. It will in the user's best interest to scour online dating app connecting with the people of their interest. Dating apps not only is benefiting users across the world but also helping businesses to win a fortune. For entrepreneurs, who are looking forward to investing time and energy in making the best online dating app, this blog will address the maximum possible queries for them.
We will discuss here some interesting topics that would address all possible queries you have in your mind and they are as follows:
Online Dating Trends and Statistics
The Top 3 Online Dating Apps to Follow
Benefits of Developing an Online Dating App for Entrepreneurs
What are the benefits of online dating apps for businesses?
Online Dating App Features You Should Include
How Much Does it Cost to Develop an Online Dating App?
So, let get started with the very first topic that is:
1)Online Dating Trends & Statistics
In a survey, 30% of adults indicated they used or had used dating apps. (PEW Research Centre).
In America, every day one in ten adults uses a dating app. (Nielsen)
The number of users on dating apps increased by 18.4% between the years 2019 and 2020, from 22.5 million to 26.6 million. (eMarketer)
Video and virtual dating were important to 51% of participants aged 18 to 24. (Google and Qualtrics)
As of February 2021, Badoo boasts 500,000,000 registered users. (Wikipedia)
Bumble reported a dramatic 70% increase in video call and chat usage in 2020. (AskMen)
These are the facts and figures obtained from various reliable sources. These statics will help you understand the skyrocketing demand for an online dating app.
2)The Top 3 Online Dating Apps to Follow
During our research, we identified five online dating applications that performed exceptionally well on the internet market. Want to know about them? Here is the list.
Tinder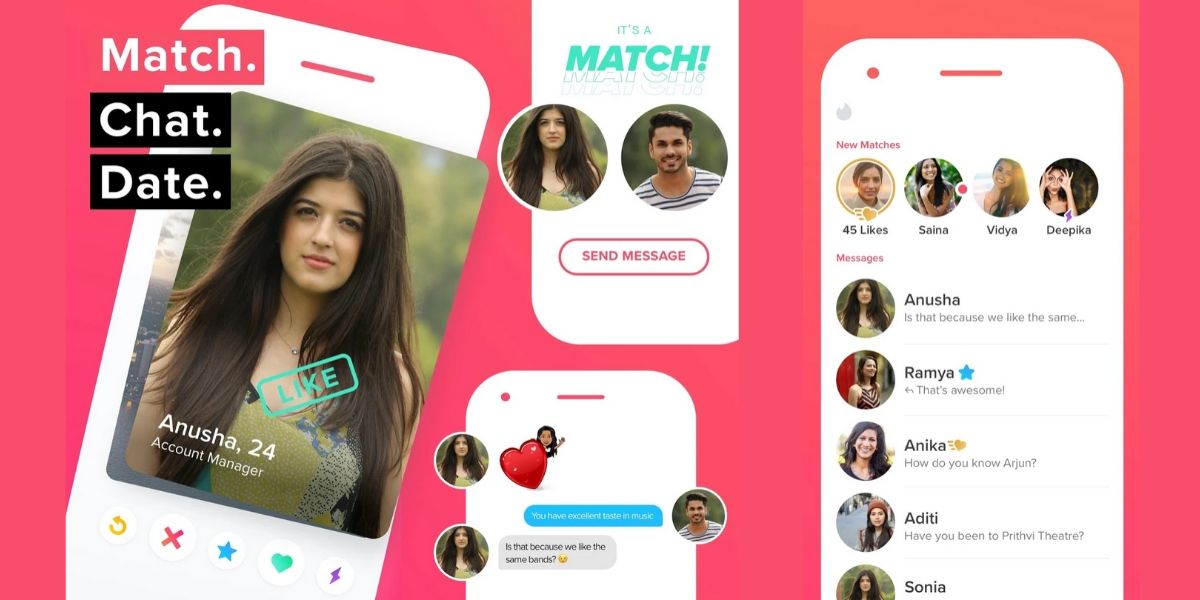 With 6.6 million subscribers worldwide, Tinder is one of the most popular online dating apps. Throughout the years, its user base has grown dramatically. Hatch Labs, a business incubator, incubated the product. In essence, Tinder was designed to connect strangers to each other. 
Attributes
Interactive UX 
Push notifications 
Location-oriented search
Profile boost options 
Badoo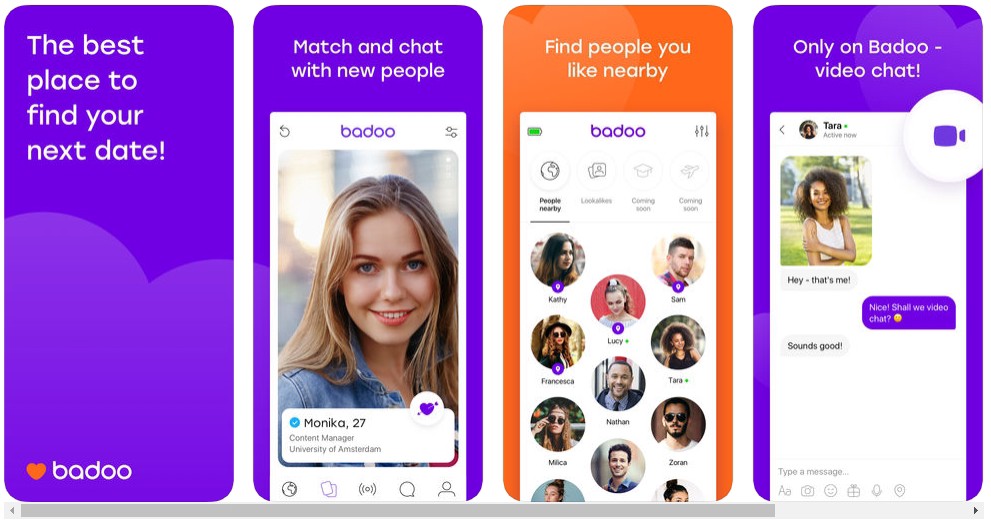 Known as one of the largest online dating apps in the world, with more than 500 million users across 190 countries, Badoo has the largest user base. In 2006, a Russian entrepreneur founded the company. It supports various platforms, including iOS, Android, and web.
Attributes
Connect with people in your area 
Search users living in other parts of the world
Send your interest using the swipe features 
Video calling
OkCupid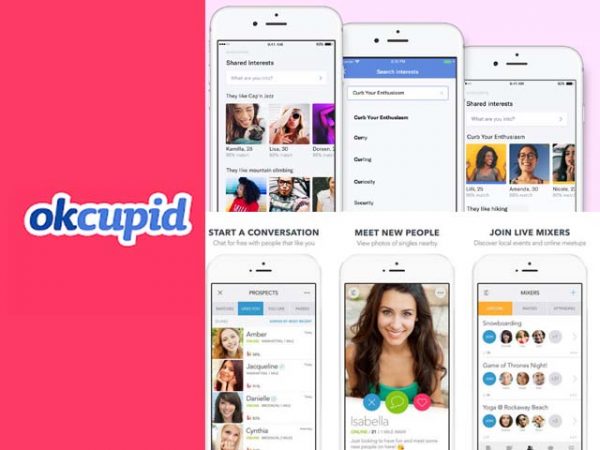 A member of Match Group, OkCupid has appeared on Time's top 10 list of dating websites. In the US market, it currently has a user base of 1.7 million users, a testament to its wonder. During the fourth quarter of 2020, the app's downloads increased by 23.4%.
Attributes
Versatile gender options 
Advanced search algorithms
No external ads 
Shows profiles locally and globally
3)Benefits of Developing an Online Dating App for Entrepreneurs
Online dating apps have earned significant revenues and recognition because of their wide-ranging benefits. Online dating apps are developed and managed by entrepreneurs who leveraged satisfactory growth. They are increasing their business revenue pools to develop these rewarding apps.
Some important advantages of developing dating apps are appended below:
High demand
The dating apps market is booming that eventually has hyped demand for online dating applications. As per Statista, the gross user penetration may reach up from 4.9% in 2021 to 5.7% in 2024. We probably have seen an increase of 44.2 million users in 2020 to 53.3 million in 2025.
Audience diversity 
Various age groups, gender orientations, interests, locations, and ethnicities use these dating apps, making the target approach diverse. Thousands of users across the globe have shown interest in finding their perfect match using these apps. Therefore, developing such applications requires considering all the features and revenue that the prospective users will expect from the digital resources.
Income from multiple channels
Developers of dating applications have a variety of ways to earn revenue. There are many sources of income for managing companies, including advertising and subscriptions. The sources are not primary since either of them can generate any amount of income. Due to this reason, the industry is growing with dramatic speed and sustainability.
4)What are the benefits of online dating apps for businesses?
There are several explicit and implicit tools that help businesses to earn great revenue from these apps. Scroll through to find out.
Subscription
Depending on the application, users may have to pay subscription fees. There are a few applications that allow full or partial access to the complete data for a specific period of time. In order to access all features and the platform as a whole, users must pay.
Advertising
There are some dating applications that allow internal and external advertisements, even though they may obstruct the user experience. In contrast, most dating applications prefer running an internal promotion without direct income and are run for increasing users' interest in their platforms. Bumble Biz, Super like Tinder Gold, many more.
In-App Purchases
There are a few online dating applications that use the freemium model where certain features are available outside the paid version. In order to access all features, users must pay money or subscribe to more advanced features.
5)Online Dating App Features You Should Include
To make the online dating app talk of the town, the business has to include all the features that are tailored to users' interests. The app should have features that focus on the different needs and expectations of users. Let's explore what are the features to be focused on. 
Face Verification
Face recognition is mostly used to lock down data by putting a face lock on it. Dating applications use face recognition to verify profiles. The application instructs users to record their facial movements. Artificial intelligence helps in matching your face with the photos you have upload. A blue tick appears once your real face matches one of the pictures uploaded, similar to Tinder.
Direct Messaging
Direct messaging is a must-have feature of any dating messaging app. Ignoring this will be wrong. When two profiles match, they can immediately move to the conversation through a direct messaging interface.
Advanced Search
There is no direct search function in a dating app, but its algorithm searches for users nearby or in other cities based on your profile's information. There are also a variety of search algorithms used by different dating applications depending on their features.
Video Chat
Since some applications launched video chat, virtual dating has reached a whole new level.  However, some big giants of the industry did not include video features. Video chats might not be included on their platforms for a variety of reasons, but the data indicates that video chats have helped many dating applications grow.
Profile Match Percentage
Upon logging into the application, you are taken to a questionnaire that has a number of questions regarding things that are of interest to you. A similar set of questions is asked to users on other platforms. Answering the majority of the questions would allow the application system to provide a more relevant result.
6)How Much Does it Cost to Develop an Online Dating App?
The costs to develop and launch a complete dating app heavily rely on factors such as process, geography, technology, and post-development.
Following are the factors that affect a dating app project's cost.
Prototype
Development of Native Apps
Design
Testing
Integration of APIs
Distribution and Maintenance
Conclusion
Outlined above are a few major factors that can help any business to develop a prolific and futuristic online dating app. However, if you are looking for pro advice, we request you to reach out to our app development team. Get in touch with team GlobalHunt Technologies the best Mobile App Company to have better insight on the process involved in developing online dating apps. Contact Us Today!