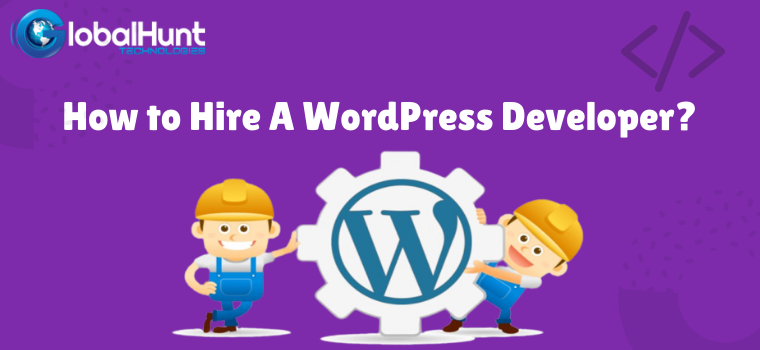 In today's world, everything is available on the internet. Moreover, you can get access to almost everything. With every passing day, the updates in the websites have proved to be efficient for the users. With super-fast loading and excellent themes, the users enjoy a quality time while reading the content or surfing the products and services. All the work of managing a website and making it more responsive is done by the developer. 
Many developers can manage your site. WordPress developers provide expertise in improving the WordPress software by introducing new themes or plugins. They also work on new updates to improve the efficiency of the software. Moreover, they can also manage the websites that are developed on WordPress. This helps the clients to improve the response time or update any new feature in the website as per the requirement. 
The developers are in high demand as everything has turned to the web. The products and services, information, and everything could be accessed from the web. That being said, we take a look at what their job includes and how can someone be a WordPress developer. Additionally, we will also look at how can someone hire a WordPress developer? What is the best place to get the best developers?
What does a WordPress developer do?
The developers can work either with the clients or they can work with the code base of WordPress. Managing the clients include many things. They can either optimize it to make it more SEO friendly, transfer their site from any platform like blogger or others, and make them run on their site. Sometimes, they might also be asked to create a sitemap of any website that could function later.
This is what they have to do with the clients. Moreover, this task is not easy as it requires more focus and attention. This work also demands meeting the deadlines on time so that the clients could get a proper view of the progress. When working for WordPress, they have to find the bugs that are in the existing system and work on updates so that the software is free of bugs and easy to use for everyone. Apart from that, there are theme developers as well that work on creating and customizing new themes as per the requirements.
Their main job is to check that all the themes are working properly and none of them is facing any lags. If there are any lags, they work on them and try to work on them. The other developers are the plugin developers. Their main job is to create plugins for the websites. The main job of the plugins is to enhance the performance and the functioning of the website. These are small applications that are compatible with WordPress.
How can you become a WordPress developer?
That is a question that many aspiring developers counter with. With the craze of WordPress growing rapidly with each passing day, the youth has started to learn more about the software and the career options that it provides. Here is how you can become a professional developer within just a few months of good practice.
Choose the area for skill enhancement:WordPress is endless, and you can learn a lot about the software. Instead of being the Jack of All prefer to be the master of one. Choose the area of your expertise. Make sure you choose the field that you'll be comfortable learning. If the department does not suit your interest, you'll not be able to learn anything from it.
Gather Relevant Knowledge about WordPress: Before you start to learn more about the software, make sure that your basics are crystal clear. Anyone who has sound knowledge about some languages like HTML, C++,  PHP,  and MYSQL is good to go. If you are a newbie, make sure to understand the basics of the languages. These languages are very helpful if you want to learn more about the software.
Search a Relevant Course according to your expertise: There are various courses online that can help you master the subject you're interested in. WordPress itself provides various courses that can help you to start from scratch and get a sound knowledge about the subject. These classes also assign projects and assignments that help you grab the concepts much better and at a better pace.
Join a community: There are a million websites that are being operated every single day. Apart from that, the line of websites to go live on the internet is long. Behind each site, you'll find a developer that does the backend job for the clients. For having better knowledge about your field, you must find a community where there are more people like you who are practicing the same field. This helps because you'll find many people that have much more experience than you possess. They can help you out when you are in any problematic situation.
Start a project: When you feel that you have gained enough knowledge about the subject, try to work on any project. That will help your understanding to come into practice. With time, you can improve your skills. Just as you finish this, try undertaking some more projects to sharpen your skills even more.
Find an Internship or a Job: After handling some projects, it is time to move to the next step and find some clients that are interested in your work profile. With time comes the experience, the more experience you have, the better chances are that you'll finally land a good job someday. There are many places where you can find postings like  LinkedIn,  Glassdoor, and others. Check them out and get the relevant jobs for yourself.
How to hire WordPress developers?
LinkedIn: The best place to get the best developers is LinkedIn. All you need to do is go to the post a job section, fill in all the requirements that you need, and post it. You will get a ton of applications from the interested candidates. Just go through all the resumes and find the most ideal match for you.
WPhired: This is another best place to find the developer. This website is a WordPress-specific site where you can find a lot of developers. All you need to do is just post your requirements, and you will start getting resumes as per the requirements. Job posting on this site is free. However, you can use the paid version as well to get yourself on the top. That saves you time and effort. After getting the resumes, crack the best profile, and you're good to go.
WordPress Jobs: This website is maintained by the backend developers at WordPress. You will find a lot of profiles that match your requirement criteria. Select the right profile that matches your criteria and get onboard with the best talent that will help you improve the site and its working.
Codeable: This is probably the best website where you can find the most ideal candidate as per your requirement. Codeable verifies all the users and makes sure that each user is legitimate. All the users have to go through a vetting test. Thus, you are ensured that you'll get only the legit people on this site. Moreover, this site guarantees a full refund on your investment if you are not satisfied with the final product. The experts at Codeable work alongside you to check the overall progress and give an update on the work done.
Apart from this, just make sure what your requirements are. If your requirements are something else and you hire a person that does not know that domain, your money is lost. Thus go for someone who knows your problems. When you shortlist some candidates, make sure if they have any relevant experience in the field or not. More experience will guarantee you better results in a relatively short time. Another important that a person should keep in mind while hiring a developer is that they should do a thorough study of the candidate's resumes.
A resume tells many things about a person. Thus it is essential to check out the resume and look out for work experience. The more experienced a person is, the better chances are that you will be done more efficiently. After you shortlist some candidates, you can either connect with them through a virtual meeting, or you can assign them some tasks to get to know more about their capabilities. After this, you will be able to get the best person to do the job for you. 
Looking for the best WordPress developers? Don't worry as you have come to the right place. Get the best WordPress developers here at Global Hunt Technologies. Developers, who have expertise in their field and are able to handle your work at ease. Contact us today to get the best deals and offers.