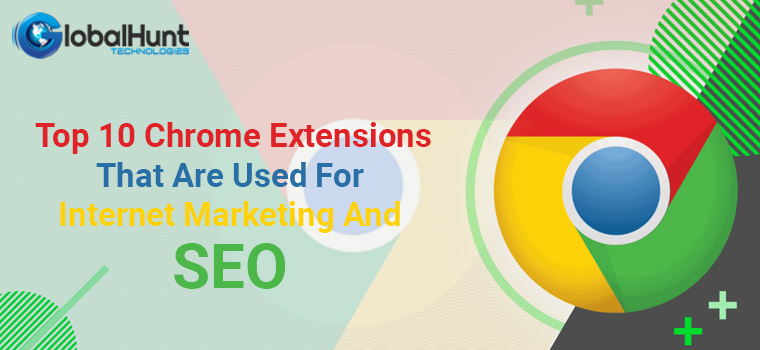 whether you are scouring the internet for competitive keywords, or want to make your writing style impressive, Chrome Extensions have got you sorted. There are a few rewarding chrome extensions to give you a turntable experience. It goes without a say that to remain one step ahead of your competitors you have to implement the best digital marketing and SEO techniques. Implementing the best practices in SEO and digital marketing will go easy with the help of tools and techniques.
The following are 10 good alternatives available as Chrome extensions that you can add to your browser to build up your business efficiency and productivity.
Headline Analyser from CoSchedule
The first thing that grabs your audience's attention is the title of your content. The more attractive is your headline the more traffic your content will draw. Headline Analyser/ studio from CoSchedule is one such tool that can be added as a chrome extension. It helps marketers to optimize their headlines. With optimized headlines, you can visualize voluminous traffic diverting towards a business website. Headline studios not only analyze the headlines but also suggest better words to make SEO a huge success. It also helps your business get an immediate edge over competitors, how? It does so by analyzing the headlines (underperforming or outperforming) concerning your competitors' headlines. This tool is ideal for the content writer who wants to improve their content headlines and produce eye-catchy titles that outshine the rest!
Wordtune – Allow you to express yourself
Say exactly what you want to say with compelling, clear, and engaging writing. And how could you do this? Wordtune is the one-stop destination. It helps you in making your writing clear and concise, it also adjusts the formality and intonation of your text. The tool makes use of artificial intelligence to check the written content. While accessing your work, helps you produce authentic write-ups. The fully AI-generated content is not considered that good according to Google's Search Quality Rater Guidelines. However, content marketers can use AI tools to add crispness to their writing style, which can benefits business SEO. There are two versions one is free and another one paid.  
With the free version of Wordtune, the benefits that you are going to reap are given below. Scroll through to find.
Along with the above two benefits offered by the free version, Wordtune's Premium version offers:
Tone controllers
Length controllers
Word finder
Smart Paste
SEO Pro Extension – A Quick And Handy Check Of The Website
The SEO Pro Extension helps digital marketers to have a handy check on the prospect's website. A quick check done by this assisting tool allows marketers to audit a website, in particular. While analyzing the website, marketers get insight into how much work has to be done to rank a specific website high, on SERPs. Through this tool, you can quickly analyze website properties and get simple tips on how to improve search engine results page rankings.
This chrome extension helps you to take a quick sneak peek at the website areas that are lacking with complete SEO data. For example, web images without ALT tags. In digital marketing, overlooking competitors' website and other their internet activities can be hazardous. With this extension, you can take a tour of competitors' websites to understand the most effective tips on how to make it SEO-friendly.
Buffer Chrome Extension
It is without an iota of doubt true that buffer is an ideal way to share informative articles on social media platforms. You can share your great content anywhere from Twitter to Facebook to LinkedIn, with just one click.  The Buffer Chrome Extension permits you to align content to buffer. By using this smart tool, users can visit innumerable websites and align to buffer content directly from those many websites. This is the best way that let you post your blogs/articles directly to social media. And, also you can schedule your content post to your social media queue for the future. This extension integrates directly to different websites, which lets you share your articles more easily.

Ahrefs SEO Toolbar
Many amateur marketers still need to work on their skills to successfully conduct content marketing. To make your SEO campaign a success, you need to improve your content marketing skills. And, this is where Ahrefs SEO Toolbar comes in handy. Using this tool, a newbie marketer will also start to optimize the content for search engines like a professional. This is a free extension available for Firefox users and Chrome users. It provides beneficial SEO data about the website and the pages you visit.
Some of its great free features are outlined below:
On-page SEO report
SERP positions
Link highlighter
Broken link checker
Redirect tracer with HTTP Headers
In addition, as an Ahrefs user, you will get the benefits like:
Keyword metrics such as keyword difficulty and search volume, directly in SERP.
You will get SEO metrics for every webpage and website you visit and for Google search results as well.
SERP results to export.
 In addition to title and description information, crawlability, word count, headers, and sub-headers are also included in this extension. It is beneficial to collect information about the top-ranked results of a search engine.
MozBar
MozBar from Moz is a one-size-fits-all SEO toolbar that is helpful for research on the go. This tool gives you instant metrics while scrolling through any webpage or SERP.  When it comes to analyzing links, this on-page SEO toolbar will help in pacing up your research process. In just one click, you can view the SEO metric of any webpage. There are various interesting features of MozBar, scroll through to read.
When looking for external links, check page authority and domain authority.
Analyze how competitors have used keywords on any page.
Create a separate file to export SERPs analysis.
The list of links on any webpage is broken down by followed, no-followed, external, and internal links.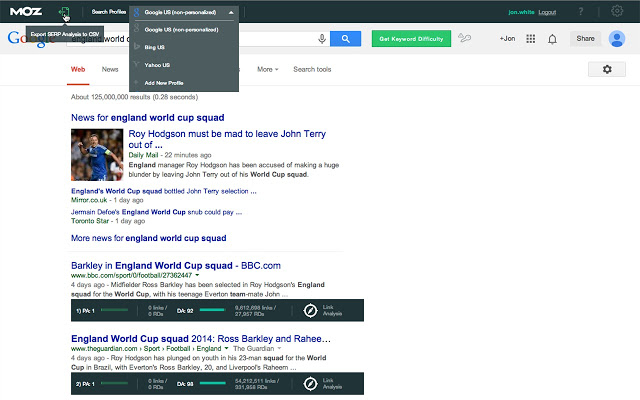 Keywords everywhere
An important part of SEO is keyword research. You can speed up the process with the tool keywords everywhere. On-page, Keywords Everywhere offers:
Cost-per-click
(CPC) information for keywords
Trend analysis
Search volume analysis
Competition information
Various packages are priced based on credits – $10 for the cheapest package (or 100,000 credits / 100,000 keywords) with extra data and keyword variation included.

Grammarly
No doubt, the readers of an article are instantly turned off by bad writing. For marketers looking to sound professional, Grammarly's Chrome extension is a must-have. With Grammarly, you can not only spot errors but also highlight awkward phrases and which is why it is one of the best Chrome extensions for editing. You can use Grammarly to improve the clarity of your writing style and say exactly what you mean. Whether you're writing blog posts or landing pages (or even personal emails) this tool will add life to your write-ups.
The benefits that you will get with the free version are illustrated below:
Correct the spelling mistake
Punctuation error
Grammar
Conciseness
However, with the premium version, you will get some more added benefits and suggestions on  
Word choice
Clarity
Formality
Plagiarism
Tone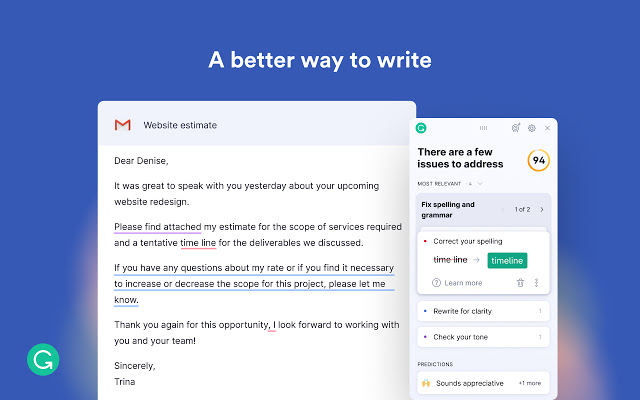 Snippet
Chrome extension Snippet provides several useful tools for digital marketers. Content marketers can use text snippets from the web to reference source material when writing content. Another application of this tool could be, you might highlight headlines for later reading or a course description for later viewing. If you read a lot of books that influence your marketing approach, you can also sync the kindle highlights.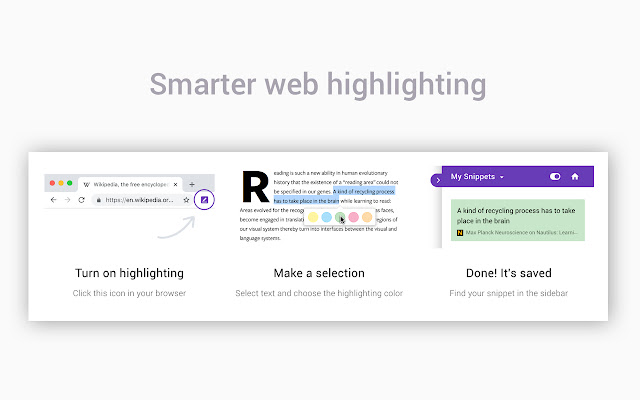 Scribe by Cursive
Learning and sharing information is easy with Scribe. By automatically generating tutorials based on your online activity, the tool promises to save your team over 20 hours a month. It records your process by generating screenshots and monitoring clicks, creating a step-by-step guide that you can share with others or assist customers.
You should record yourself to describe how you do what you are good at. Scribe automatically creates a visual step-by-step guide from your recording, complete with visual screenshots. Your guide can be made more personal by adding details and commentary. Sharing is easy – with colleagues, customers, or friends. It is the ideal tool for remote support, training, best practice sharing, onboarding, education, and more. All errands are finished in fractions of a second. And, it is completely free, which is cheery on the top for digital marketers.
Conclusion
These are some nitty-gritty chrome extensions that can help marketers to streamline their research process and also improve writing style. These tools can be added as chrome extensions to make the tedious process simple and fuss-free. These useful tools are often used by digital marketers to make SEO, and other digital marketing campaigns a big success. The great news is that there are free versions available on Google. But, if you want more fine-tuned results then you can go for the premium version as well. Do you think we have missed any digital marketing chrome extension? Let us know, we would love to hear from you.
To discuss in-depth professional SEO service and its benefit, get in touch with our SEO expert today.